What is the structure of medical lacquer steel plate?
1, surface substrate: hot melt galvanized steel plate, plate thickness: 0.6/0.8mm, galvanized layer thickness: double-sided galvanized 100g or more;
2, surface baking paint: high voltage electrostatic powder spraying, spraying equipment is better imported in principle, spraying powder is recommended to use Aksu, Tiger; 7 automatic pretreatment technology before spraying to ensure the strength and smoothness of the coating; There are many manufacturers on the market, steel plate without pretreatment or artificial simple dust removal, coating strength bottom, under the impact of the situation, there is paint off, or paint off for a long time;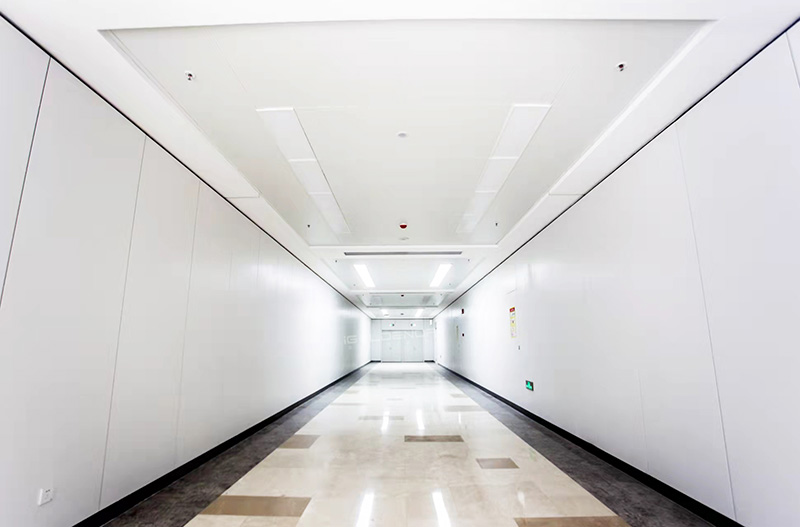 3, in some hospitals of Traditional Chinese medicine or the need for Chinese grid, you can choose PVC coated steel plate, optional: cloth texture, leather texture, stone texture, wood texture, etc.;
4, lining: 12mm gypsum board/aluminum corrugated board:
5, the choice of steel plate and lining material composite AB mixed glue than single component glue long service life and high strength;
Shandong iGolden Furniture Co., Ltd. was established in 2012 in Jinan City, Shandong Province which is one of the biggest professional manufacturers of furniture and board. Such as hospital furniture, bank furniture various customized office furniture,Aluminum honeycomb panel and compact laminate board. iGOLDENOF is a large-scale manufacturing enterprise integrating design, development, production and sales. In past ten years, IGOLDENOF has insisted on open-mindedness, solidarity, mutual assistance, hardworking, pragmatic and humble entrepreneurial spirit and the pursuit of excellence who has been highly recognized and appraised by customers from all over the world.