1、Metal ceiling
At present, the application of the most common ceiling materials.
2、Metal composite ceiling
It mainly refers to the metal composite cotton core board with heat preservation and sound absorption function, metal corrugated composite board with large area use, aluminum honeycomb composite board, aluminum plastic board and so on.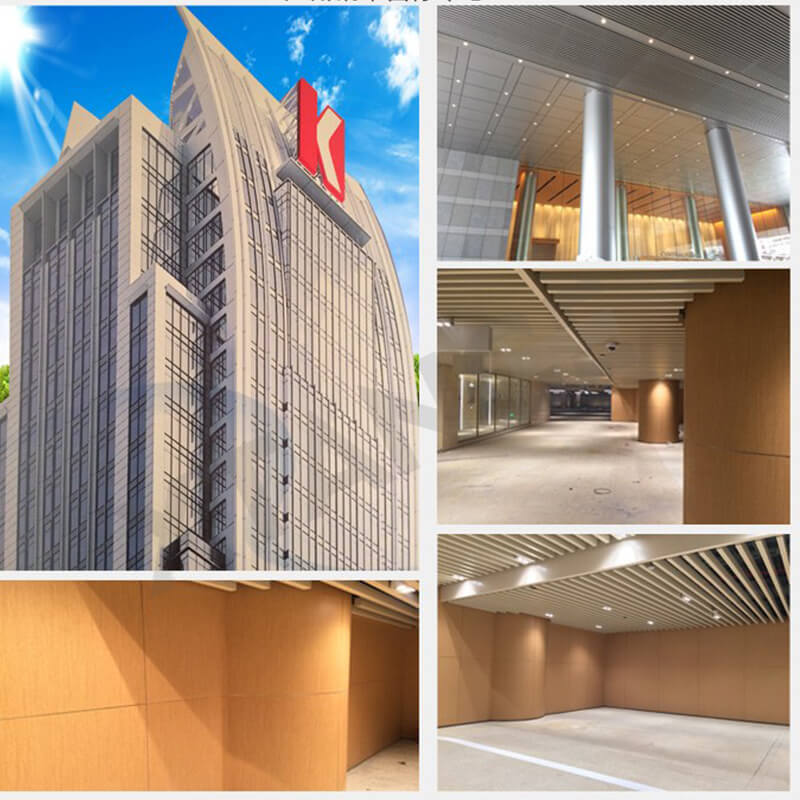 3、gypsum based finished ceiling
Mainly contains decorative gypsum board, high crystal board, silicon crystal board, composite silicon calcium board, calcium fluoride board, veneer gypsum board, etc., has the ecological function of regulating indoor humidity.
4、mineral wool board
There are mainly rock wool board, glass fiber board, mineral wool board and other sound-absorbing advantages of mineral fiberboard.
5、calcium silicate decorative board
Current application is not much also, the price is cheap, durable and convenient, but adornment effect is general, it doesn't matter too much technical content.
6、large board class
Refers to the use of light steel keel and large specifications of paper gypsum board, calcium silicate board, cement fiberboard wet construction of the ceiling project and modeling of the ceiling project.
7、GRG ceiling board
Unique ceiling for acoustic function and modeling function.
8、assembly type gypsum board ceiling
This is a new ceiling scheme, which is mainly used in the field of home decoration.
Ceiling materials also include transparent film ceiling, square ceiling, sound absorption body, keel ceiling lamp, etc., can also include integrated lamp belt, concealed frame track keel, LED supporting lights, keel and other materials.
Shandong iGolden Furniture Co., Ltd. was established in 2012 in Jinan City, Shandong Province which is one of the biggest professional manufacturers of furniture and board. Such as hospital furniture, bank furniture various customized office furniture,Aluminum honeycomb panel and compact laminate board. iGOLDENOF is a large-scale manufacturing enterprise integrating design, development, production and sales. In past ten years, IGOLDENOF has insisted on open-mindedness, solidarity, mutual assistance, hardworking, pragmatic and humble entrepreneurial spirit and the pursuit of excellence who has been highly recognized and appraised by customers from all over the world.