Today, the national view hospital office furniture manufacturers introduce why the same office furniture is a lot more expensive. Many times, we will hear customers say, why your home office furniture is more expensive than others? Can you make it cheaper? I can only say: we can't give you the lowest price, we can only give you the highest quality and service. Here's a look:
The same office furniture is much more expensive for one reason: different materials
There will be a price difference in the source of the material. Materials such as general need fine wood, but the country for economic trees bundle is strict, some businesses can buy domestic timber, and some businesses are difficult to buy, which ultimately can only adopt import channels to obtain raw materials, thus imported natural wood costs than domestic timber prices higher, while the material is the same, But there will be a big gap in cost, which leads to a certain price difference in office furniture products.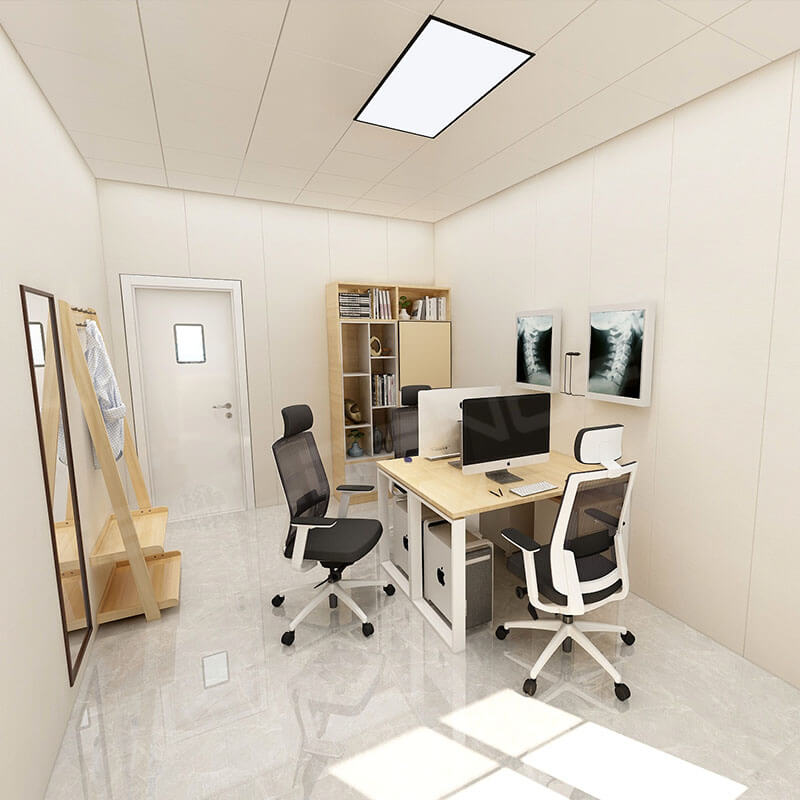 Some of the same office furniture is much more expensive for two reasons: the process is different
There will also be a certain price difference in the process. For example, general board office furniture, in the process of design and production, if only imitation of the existing style in the market, the cost will be much less. But if it is designed in accordance with their own ideas, then the cost of consumption will be very large, so it will naturally cause a gap in cost, even if the cost of materials is the same, but there will be a certain gap in the process.
The same office furniture is much more expensive for three reasons: different sales channels
Finally, there will also be price differences in sales channels. Such as in the factory to customize or buy office furniture products, then the price is relatively lower, but if it is in the dealer or in some sales companies to buy there, the price will increase a lot. So the general consumer will choose the factory direct sales or directly in the factory custom office furniture, so that the price will be relatively low.
The above is the view of the country hospital office furniture manufacturers for you to introduce the content of the same office furniture, some of the reasons for a lot of expensive, I hope to help you!
Shandong iGolden Furniture Co., Ltd. was established in 2012 in Jinan City, Shandong Province which is one of the biggest professional manufacturers of furniture and board. Such as hospital furniture, bank furniture various customized office furniture,Aluminum honeycomb panel and compact laminate board. iGOLDENOF is a large-scale manufacturing enterprise integrating design, development, production and sales. In past ten years, IGOLDENOF has insisted on open-mindedness, solidarity, mutual assistance, hardworking, pragmatic and humble entrepreneurial spirit and the pursuit of excellence who has been highly recognized and appraised by customers from all over the world.