1、building curtain wall
Honeycomb aluminum wall panels are customized by the factory according to the design drawing, so that the panel has a strong flexibility in size and shape, such as: curved plate and folded plate. This flexibility is widely used in practical applications because the plates can be mounted on almost any keel and are extremely simple to install.
2、the condole top
The honeycomb aluminum plate is light in weight, good in toughness, high in strength, good in sound insulation and heat insulation performance, so it is the ideal plate choice for large engineering ceiling, and the installation method of the honeycomb aluminum plate is diversified. Honeycomb aluminum ceiling from panel material, shape, installation system to color, surface treatment, to provide architects with a wealth of choices, at the same time can display a rich ceiling performance effect, with excellent design freedom.
3、the elevator
Honeycomb aluminum plate has the advantages of fire prevention, heat preservation, sound insulation, shockproof, heavy and strong, buffer resistance, light weight and so on. It can greatly reduce the load of the elevator, is currently suitable for public elevator and cargo elevator the most ideal material.
4、Rail transit
Suitable for buses, trains, subways and rail transit vehicles, commercial transport vehicles and container car body, ship construction, etc.
5、the other
At the same time, it is also suitable for billboards, interior decoration projects, indoor partitions and commodity display tables and so on.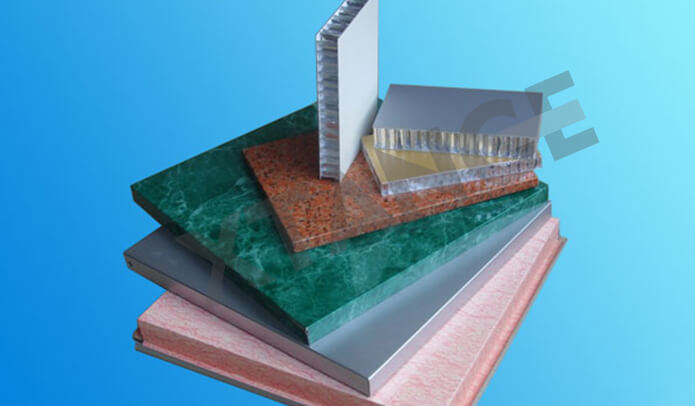 Shandong iGolden Furniture Co., Ltd. was established in 2012 in Jinan City, Shandong Province which is one of the biggest professional manufacturers of furniture and board. Such as hospital furniture, bank furniture various customized office furniture,Aluminum honeycomb panel and compact laminate board. iGOLDENOF is a large-scale manufacturing enterprise integrating design, development, production and sales. In past ten years, IGOLDENOF has insisted on open-mindedness, solidarity, mutual assistance, hardworking, pragmatic and humble entrepreneurial spirit and the pursuit of excellence who has been highly recognized and appraised by customers from all over the world.