1, aluminum honeycomb panel decoration panel
Aluminum honeycomb panel composite decorative panel materials generally choose high-quality aluminum alloy plate, surface treatment can be electrostatic spraying, polyester spraying, fluorocarbon baking paint, imitation wood grain, imitation stone grain, anodic oxidation, etc.. Used for building exterior wall decoration, generally fluorocarbon baking paint, outdoor powder, anodic oxidation treatment, to ensure the durability of aluminum honeycomb panel.
2. Aluminum honeycomb panel backplane
The aluminum honeycomb panel backplane should be made of the same material as the panel, and the surface treatment can be the same as the panel.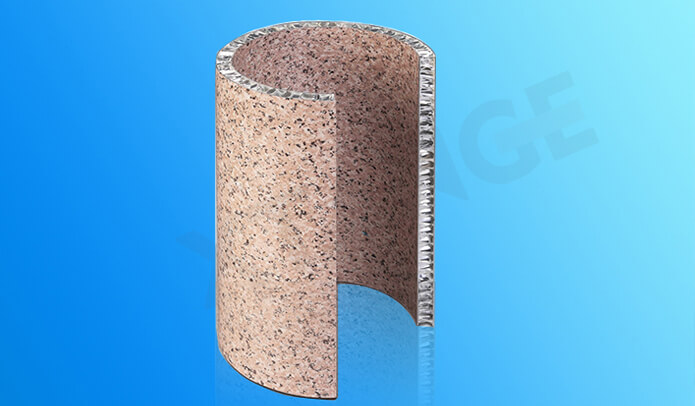 3, aluminum honeycomb panel core material
The factors affecting the performance of honeycomb core materials mainly include aluminum plate, joint glue and honeycomb core specifications. The specification of aluminum honeycomb core is determined by the thickness of aluminum plate and the size of honeycomb hole. Aluminum honeycomb of different specifications has different density and mechanical properties, and its cost is also greatly different.
4, aluminum honeycomb board adhesive
The joint adhesive should be epoxy modified high temperature curing adhesive, which not only can provide enough bonding strength but also has excellent environmental resistance and high and low temperature resistance.
Shandong iGolden Furniture Co., Ltd. was established in 2012 in Jinan City, Shandong Province which is one of the biggest professional manufacturers of furniture and board. Such as hospital furniture, bank furniture various customized office furniture,Aluminum honeycomb panel and compact laminate board. iGOLDENOF is a large-scale manufacturing enterprise integrating design, development, production and sales. In past ten years, IGOLDENOF has insisted on open-mindedness, solidarity, mutual assistance, hardworking, pragmatic and humble entrepreneurial spirit and the pursuit of excellence who has been highly recognized and appraised by customers from all over the world.