Nurse station, called the nurse table, also called the nurse's desk or desk. It's the receptionist you see right after you walk through the outpatient door of a hospital. Representing the image of a hospital or medical institution and grade, to achieve a kind and tastefully laid out, fashionable, practical concept.
Friendly and elegant is the purpose of the design of the nurse station, and strive to blend with the environment, so that the users and people around the room must feel safe and warm. Design to novel atmosphere, reasonable layout easy to use. Modeling design, color should be based on the environment and the construction of professional design scheme.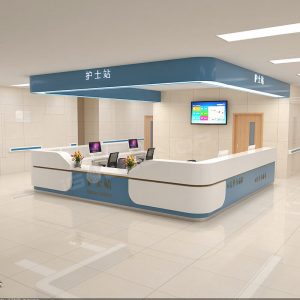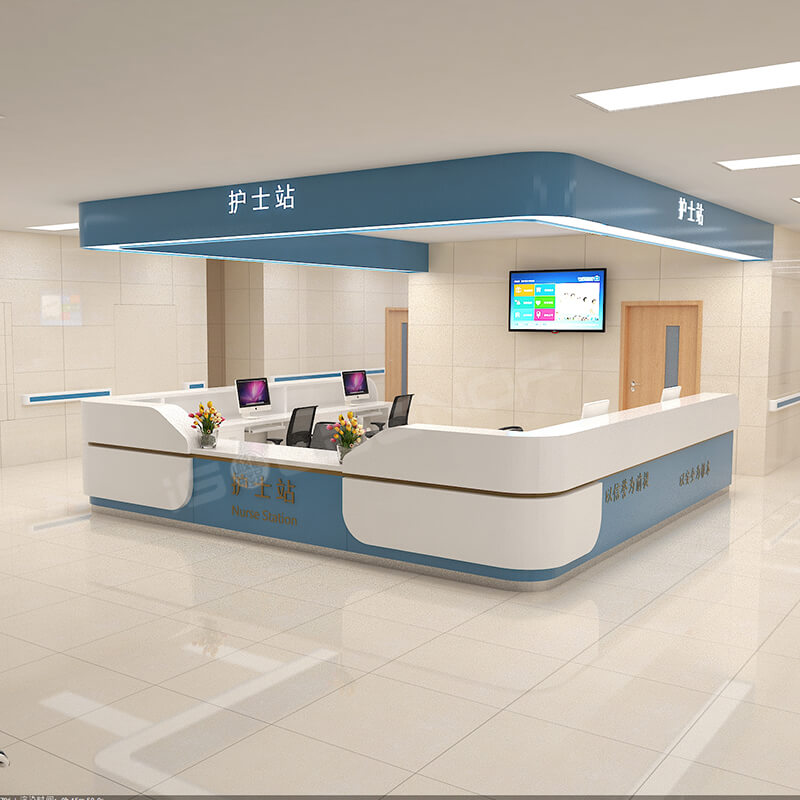 Main types of
There are three types of nursing stations: arc, U and linear.
Arc nurse station
Applicable to the service hall of hospital outpatient building. There are also large and small sizes.
The small ones are commonly referred to as guidance tables.
U-shaped nursing station
It is suitable for service hall of hospital bed building and other examination floors.
L – shaped nurse station, straight line nurse station
Suitable for other floors above the 2nd floor or ward floors with small Spaces.