We also make sure that everything we design for our healthcare clients is as functional as it is attractive. It's our goal to put everything healthcare workers need right at their fingertips.
Cabinets are an integral part of many commercial environments. A happy marriage of form and function, they help set the tone of commercial settings with their design, material, and coloring, while facilitating a necessary utility of the business – storage.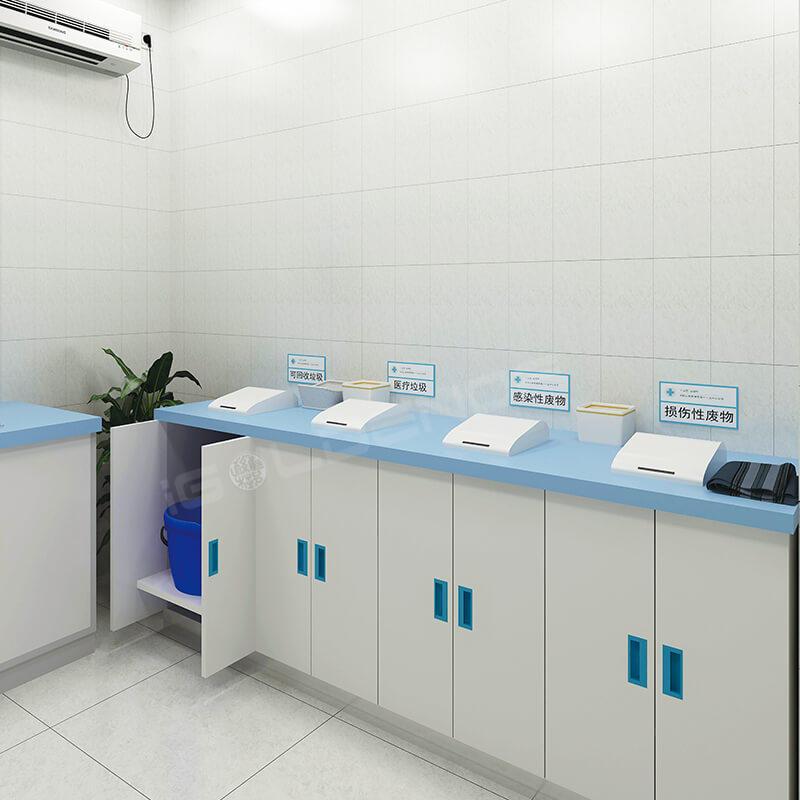 These cabinets provide ease of access, enhanced storage, multiple sizes and versatility of features – multiple drawers of different sizes, wall mount cabinets, mobile treatment cabinets (carts), all designed to make the myriad equipment, tools, and supplies readily accessible to the healthcare practitioner when needed.
We believe that ingredients make the product. Use poor ingredients, and you end up with a poor product. This is particularly important when your business' reputation is at stake. First impressions matter. And we want to make the custom commercial cabinetry and casework in your business shine.
Shandong iGolden Furniture Co., Ltd. was established in 2012 in Jinan City, Shandong Province which is one of the biggest professional manufacturers of furniture and board. Such as hospital furniture, bank furniture various customized office furniture,Aluminum honeycomb panel and compact laminate board. iGOLDENOF is a large-scale manufacturing enterprise integrating design, development, production and sales. In past ten years, IGOLDENOF has insisted on open-mindedness, solidarity, mutual assistance, hardworking, pragmatic and humble entrepreneurial spirit and the pursuit of excellence who has been highly recognized and appraised by customers from all over the world.