Manual Hospital Bed – With this bed you need to change bed positions by hand using cranks. If you are unable to do this, you will need someone to help you. The cranks are located at the foot or head of the bed. Manual beds may not move to as many positions as an electric bed.
A full-electric bed uses electric motors to power all of its adjustments. The head, foot, height, and tilt adjustments (if available) can all be remotely controlled. Full-electric beds are the most sophisticated beds on the market. They offer the most independence, control, and convenience to the occupant of the bed, and they help caregivers to quickly and easily put the bed in the required position.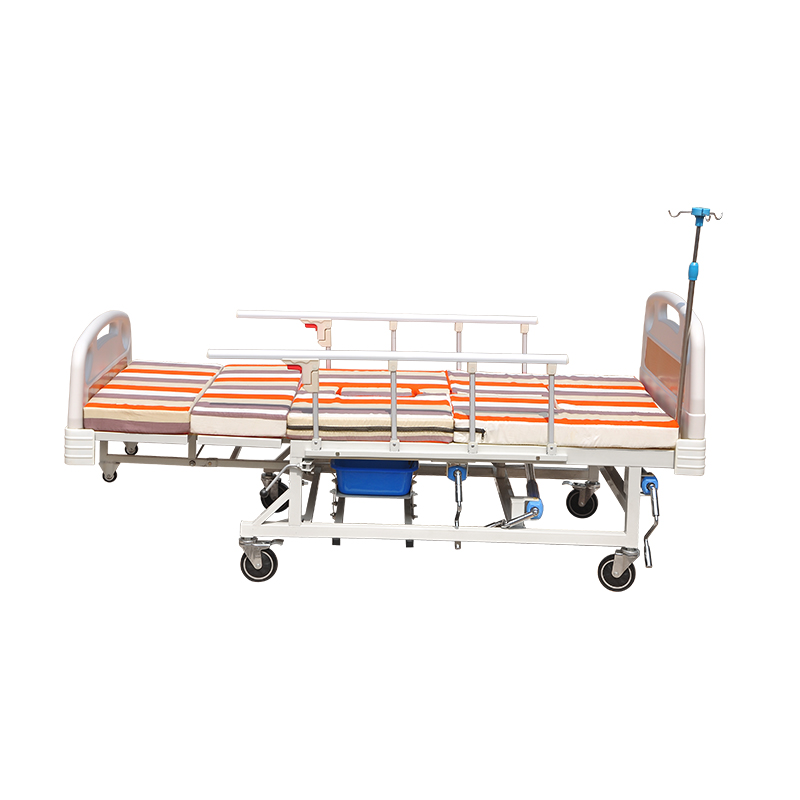 You may raise or lower the head, knees, or foot of the bed. This may help a person in bed breathe more easily and be more comfortable. You may also change the entire height of the bed, making it more comfortable for caregivers working with someone in bed. You may be able to change the position of an electric bed by pushing a button, without having to call for help.
Manual cranks located at the foot end of the bed, there is 3 separated manual crank for adjusting knee, back and integrated height of hospital bed, offerings the patient great comfort according to suffer needs.
Shandong iGolden Furniture Co., Ltd. was established in 2012 in Jinan City, Shandong Province which is one of the biggest professional manufacturers of furniture and board. Such as hospital furniture, bank furniture various customized office furniture,Aluminum honeycomb panel and compact laminate board. iGOLDENOF is a large-scale manufacturing enterprise integrating design, development, production and sales. In past ten years, IGOLDENOF has insisted on open-mindedness, solidarity, mutual assistance, hardworking, pragmatic and humble entrepreneurial spirit and the pursuit of excellence who has been highly recognized and appraised by customers from all over the world.