The structural material of the hanging cabinet used in hospital
1. The conditions for the installation of wall cabinets and hanging cabinets have been met in the structural engineering and the construction of wall cabinets and hanging cabinets, and the indoor elevation has been horizontal.
2. Cabinet frame, fan in time after entering the processed products against the wall, paste the ground, the top surface should be coated with anti-corrosion paint, other surfaces should be coated with the bottom oil, and then put in classification, should be flat, the bottom pad flat, ventilation, generally should not be open storage.
3. The frame and fan of the wall cabinet and hanging cabinet should be checked before installation for channeling Angle, warping, bending and wall cracking. If there are above defects, they should be repaired and assembled after being qualified. The steel frame of the hanging cabinet should be checked for specifications, and the deformation should be corrected and qualified for installation.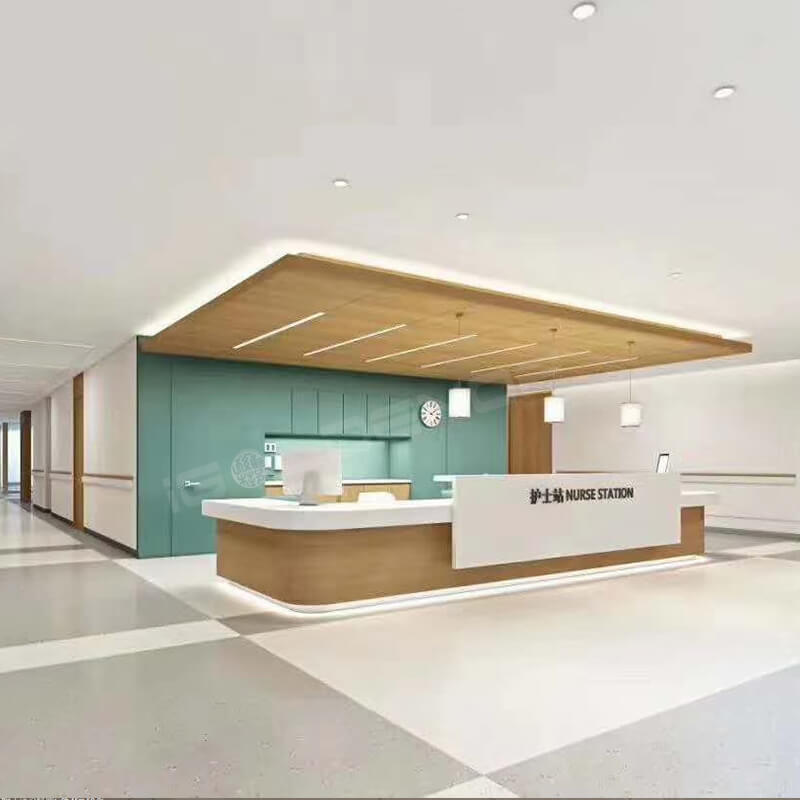 4. The frame installation of wall cabinets and hanging cabinets should be carried out before plastering; Installation of fans should be carried out after plastering.
Shandong iGolden Furniture Co., Ltd. was established in 2012 in Jinan City, Shandong Province which is one of the biggest professional manufacturers of furniture and board. Such as hospital furniture, bank furniture various customized office furniture,Aluminum honeycomb panel and compact laminate board. iGOLDENOF is a large-scale manufacturing enterprise integrating design, development, production and sales. In past ten years, IGOLDENOF has insisted on open-mindedness, solidarity, mutual assistance, hardworking, pragmatic and humble entrepreneurial spirit and the pursuit of excellence who has been highly recognized and appraised by customers from all over the world.