Each kind of medical furniture has its own characteristics of use. According to the different uses of each kind of furniture, we generally divide hospital furniture into the following types: nurse station, guidance table, medical cabinet and experimental table. For example, each medical table has great differences, especially in the design and material of furniture. Let's take a look!
The difference of medical furniture in material and design
Medical furniture is in the service of the patients and medical staff, first to pay attention to when choosing hospital furniture so furniture is practical, is also a cabinet, for example, have a plenty of placing drugs, have a plenty of place of medical apparatus and instruments, so the material of each cabinet is different, in such as the adoption of a curvy work chair is metal, you might say this is a kind of beauty, But in fact, the reason for choosing metal material is very simple, just to make the chair more support.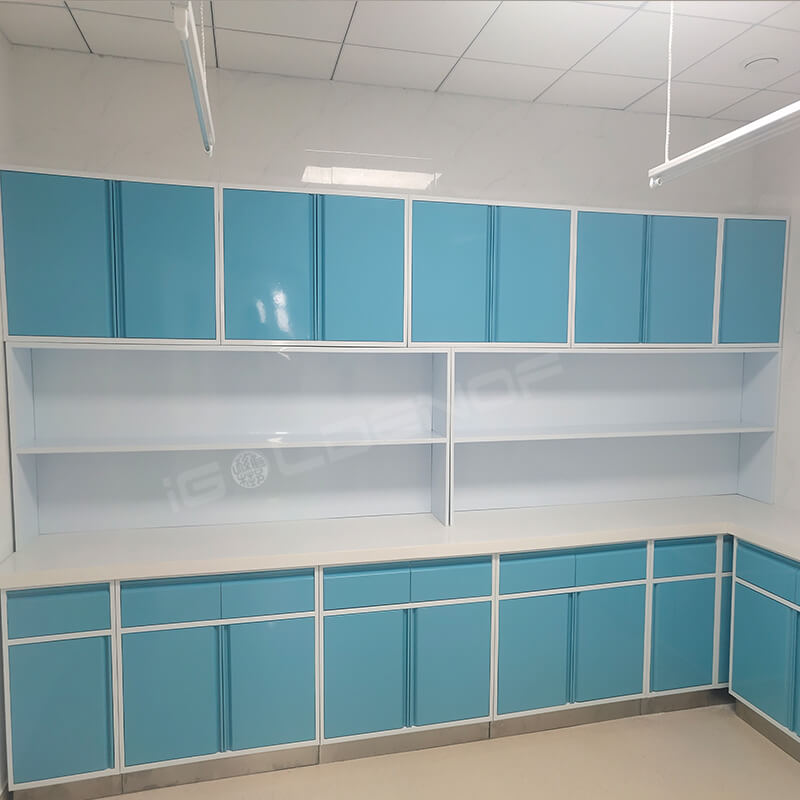 Medical furniture that fully considers the size of the human body will also improve the use function of furniture. We can observe the situation of the waiting chair in the hospital. It often spends effort on the use of the human body scale. Why should the Angle between the back of a waiting chair and the back of the chair be large? After careful observation, we will find that the original seemingly simple chair needs a lot of technology in the process of production, and other medical furniture need not be said more.
Shandong iGolden Furniture Co., Ltd. was established in 2012 in Jinan City, Shandong Province which is one of the biggest professional manufacturers of furniture and board. Such as hospital furniture, bank furniture various customized office furniture,Aluminum honeycomb panel and compact laminate board. iGOLDENOF is a large-scale manufacturing enterprise integrating design, development, production and sales. In past ten years, IGOLDENOF has insisted on open-mindedness, solidarity, mutual assistance, hardworking, pragmatic and humble entrepreneurial spirit and the pursuit of excellence who has been highly recognized and appraised by customers from all over the world.