Desk geomancy should follow the reason of left high right low principle
First, left Qinglong, appropriate high
"Left high" is to point to the left side is green dragon, advocate expensive, can work in the thing that often wants to use put neatly placed in this position. If the file can be used rod folder or transparent plastic file bag classified their respective good, in accordance with a certain order neatly placed in the vertical file rack. Common reference books and so on can also stand on the left side, so that the back of the book is facing him. Files and books that you don't use often should be organized into drawers. Wait like desk lamp, telephone, fax machine additionally also should be placed left, computer also should slant left put. But should pay attention to the height of the items should not block the view.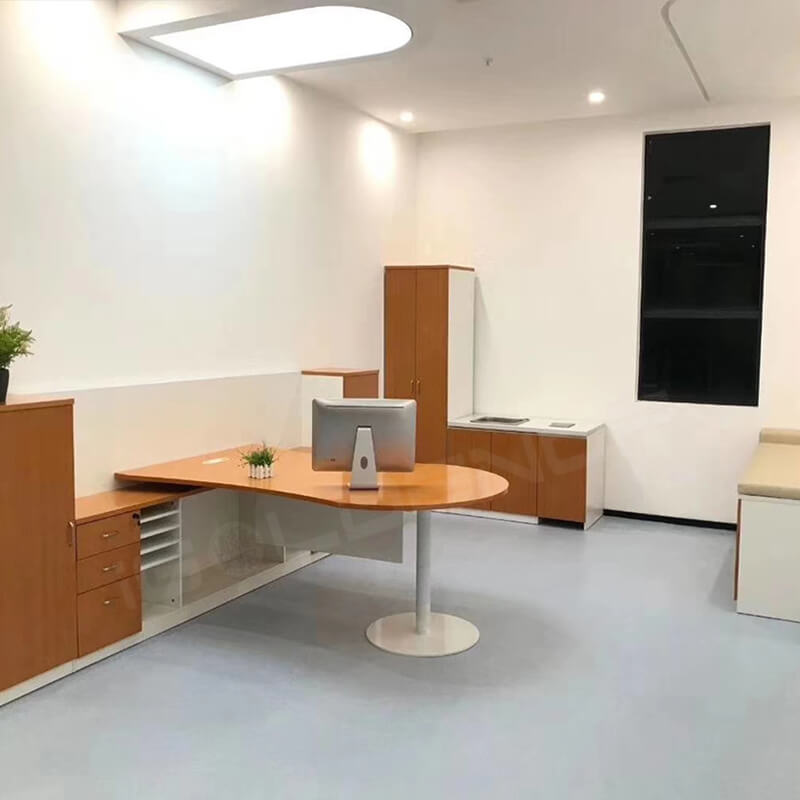 Two, the right white tiger, appropriate low
"Right low" it is to point to right white tiger place is evil spirit square appropriate short, appropriate static, this azimuth should keep hollowness as far as possible.
Three, the front of the bright hall, should be open
"Front low" refers to a large area in front of the desk should be open, if the conditions do not allow too much space before the desk, should also try to keep clean and empty in front of the line of sight, do not pile chaotic books, documents and so on in front of the eyes.
Four, backer, appropriate high
"Hind tall" it is to show seat backside has "backer", had better back to wall, or tall thing, avoid by all means back to door window. Similarly, if there is a lot of movement behind the seat, it is bound to make people feel insecure and can not concentrate on the work.
Shandong iGolden Furniture Co., Ltd. was established in 2012 in Jinan City, Shandong Province which is one of the biggest professional manufacturers of furniture and board. Such as hospital furniture, bank furniture various customized office furniture,Aluminum honeycomb panel and compact laminate board. iGOLDENOF is a large-scale manufacturing enterprise integrating design, development, production and sales. In past ten years, IGOLDENOF has insisted on open-mindedness, solidarity, mutual assistance, hardworking, pragmatic and humble entrepreneurial spirit and the pursuit of excellence who has been highly recognized and appraised by customers from all over the world.