The advantage of aluminum honeycomb core used in aluminum honeycomb panel is one: sound absorption
This is because the honeycomb core inside the aluminum honeycomb panel is divided into many closed cells, blocking the air movement, preventing sound waves and increasing the absorption coefficient (which can reach above 0.9). At the same time, according to the indoor acoustic planning, different perforation rate planning, in a certain range and can control the combined structure of sound absorption coefficient.
Aluminum honeycomb panel using aluminum honeycomb core advantage two: heat insulation
The material of aluminum honeycomb core can be seen from its name, which is a metal material made of aluminum alloy. Aluminum has a melting point of 660 degrees Celsius, so when a fire occurs, neither the outer aluminum plate nor the core aluminum honeycomb will ignite.
The advantages of aluminum honeycomb panel using aluminum honeycomb core three: environmental protection
Aluminum honeycomb core, as a pure aluminum product, does not volatilize any harmful gases to human body, has no radioactivity and can be completely recycled and used, which is the current plate "green development" environmental protection products.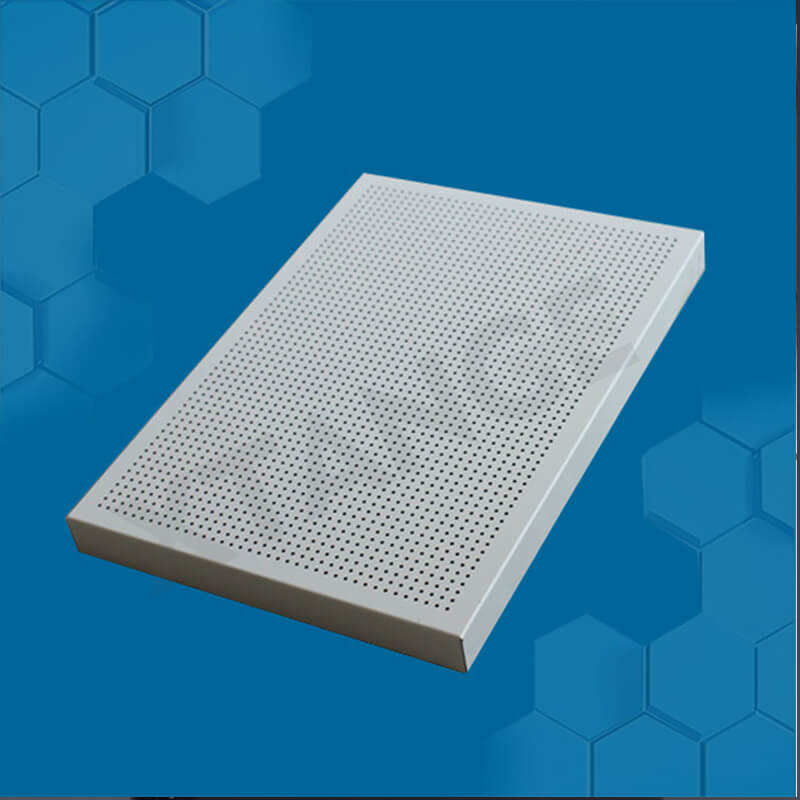 The advantages of aluminum honeycomb core used in aluminum honeycomb panel are four: pressure bearing
We know that the advantages of aluminum honeycomb panel have high strength pressure ability, which also benefits from the scientific planning of aluminum honeycomb core. The panels on both sides of the aluminum honeycomb panel are high-strength aluminum panels, and the inner layer is special hexagonal aluminum honeycomb core. As the honeycomb core panel glued to the sandwich structure, it bears the pressure on the cutting direction. These densely packed honeycomb panels controlled by each other are like many small I-beams, which can disperse the pressure from the direction of the panel and make the panel bear the force evenly.
Shandong iGolden Furniture Co., Ltd. was established in 2012 in Jinan City, Shandong Province which is one of the biggest professional manufacturers of furniture and board. Such as hospital furniture, bank furniture various customized office furniture,Aluminum honeycomb panel and compact laminate board. iGOLDENOF is a large-scale manufacturing enterprise integrating design, development, production and sales. In past ten years, IGOLDENOF has insisted on open-mindedness, solidarity, mutual assistance, hardworking, pragmatic and humble entrepreneurial spirit and the pursuit of excellence who has been highly recognized and appraised by customers from all over the world.