Structure and installation of wall panel system in hospital
1. The wall board structure of the hospital belongs to the indoor system, which is composed of antibacterial board and metal frame foundation:
2. As has been explained in front of the panel, the foundation is composed of vertical keel system and horizontal keel system, generally using 6063 aluminum alloy special-shaped material, with anti-collision system, metal hangers and special stainless steel screws, can be directly made on the blank wall, with strong anti-collision and adjustable performance;
3. There are three systems in the hospital wall board indoor system, adhesive system. The panels are generally 4mm and 6mm thick, composed of panels, keel system and auxiliary materials (professional combination glue), which is easy to construct, fast and low cost. Dry hanging system, panel is generally 8mm and 10mm thick, composed of panel, vertical keel system and horizontal keel system, with anti-collision system and special stainless steel screws for metal hangers, beautiful and convenient to open part of the concealed maintenance module, pipeline can be installed in the wall panel, convenient maintenance engineering; And the nail system.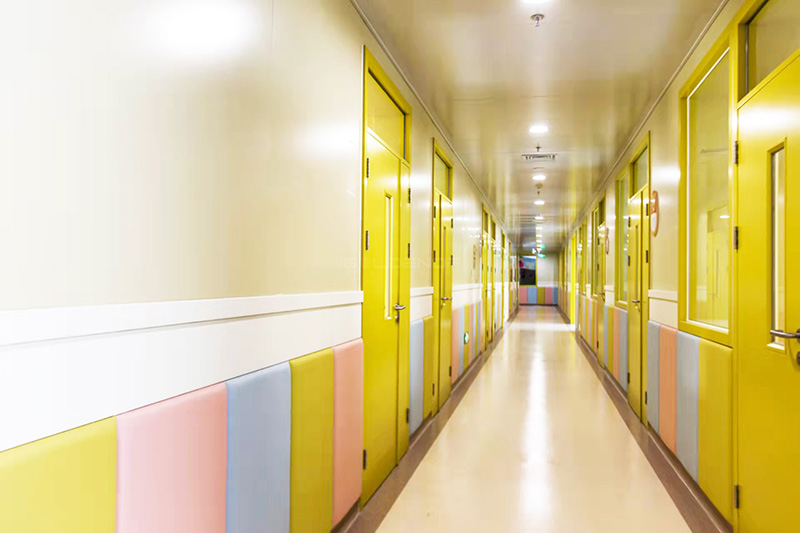 4. The installation of wall panels in hospitals requires professional and technical personnel for construction. The manufacturer shall send professional personnel for technical support and on-site guidance.
Shandong iGolden Furniture Co., Ltd. was established in 2012 in Jinan City, Shandong Province which is one of the biggest professional manufacturers of furniture and board. Such as hospital furniture, bank furniture various customized office furniture,Aluminum honeycomb panel and compact laminate board. iGOLDENOF is a large-scale manufacturing enterprise integrating design, development, production and sales. In past ten years, IGOLDENOF has insisted on open-mindedness, solidarity, mutual assistance, hardworking, pragmatic and humble entrepreneurial spirit and the pursuit of excellence who has been highly recognized and appraised by customers from all over the world.