The fact that hospital furniture is well equipped is one of the main reasons for the success of the hospital, and on the contrary, it can lead to a sense of textuality and chaos. Therefore, it is a course to match the hospital office furniture. In general, the hospital is usually divided into three planning areas, quiet area, bright area and behavior area. Regional role is different, office furniture in the middle of the wear of course is different. Let's take a look!
Standard provision of hospital office furniture
It is quiet area is dominant with inpatient place, far from the window, the light is relatively weak, noise is relatively small, in order to place ward, put content ark.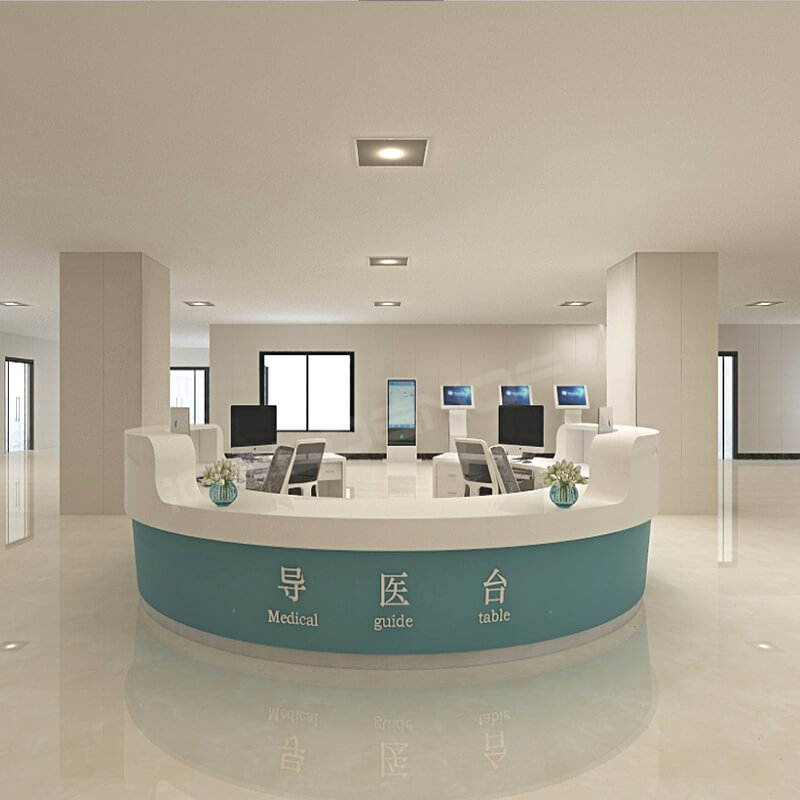 Second, the bright area is dominated by departments, diagnostic rooms and inspection rooms, close to the window, with bright light, suitable for inspection and treatment, to put hospital office desks and chairs, bookcases, inspection equipment and so on.
Three is the behavior area, in order to enter and exit the corridor of each department, waiting for inspection, in addition to leaving a certain walking theme activity boundaries, can be placed here a cloth sofa, waiting chair, etc.
The hospital office furniture is classified as follows: desk and chair of doctor's office, desk and bench of diagnostic room, medical guide table (Photo 2), nurse station (Picture 3), chair arrangement (waiting chair) Figure 4, infusion chair, conference desk and bench, children's furniture, children's infusion chair, medicine rack (Western medicine cabinet of Traditional Chinese medicine), and functional department furniture (consulting room). Chemistry lab.) , advanced hospital ward furniture (VIP ward furniture), examination department furniture, dental department furniture, ent department furniture, baby room furniture, dirty room furniture (classified dirty cabinet. Sorting garbage cabinet), supply core furniture, medical wall cabinet, medical hanging cabinet, dressing room furniture (medical file cabinet. Shoe rack), medical action table, medical bed (medical bed). Examination bed. Escort bed. Escort chair). It is unique in meeting special environmental health and use requirements.
Shandong iGolden Furniture Co., Ltd. was established in 2012 in Jinan City, Shandong Province which is one of the biggest professional manufacturers of furniture and board. Such as hospital furniture, bank furniture various customized office furniture,Aluminum honeycomb panel and compact laminate board. iGOLDENOF is a large-scale manufacturing enterprise integrating design, development, production and sales. In past ten years, IGOLDENOF has insisted on open-mindedness, solidarity, mutual assistance, hardworking, pragmatic and humble entrepreneurial spirit and the pursuit of excellence who has been highly recognized and appraised by customers from all over the world.