Requirements for installation and openings of aluminum honeycomb panel partitions
The installation sequence of aluminum honeycomb panel wall should start from one end of the wall. The wall with a doorway should be installed from the doorway to both sides. Use a full board on both sides of the door. Adopt the operation method along with the erection of the wall.
With the method of the mouth is the use of adhesive and wood screw at the same time, the door and the wall is relatively firm. The effect of stopper is poor. Therefore, the back plug should not be used in the aluminum honeycomb panel wall. Keel wall of the wall needs to be accurate, but the wall and the beam column to be cut in accordance with the shape of the beam column, so that the contact surface is consistent. "One" appropriate of keel wall of glyph arrangement uses positioning to wear. When the keel dislocation is set, it is advisable to set up both ends of the keel first, hang straight after the cable, and then set up the middle keel, aligned with the line. Pile layer paste the first board, to hang vertical, paste back to use the inspection ruler up and down horizontal and adjacent board level. Apply adhesive on the second layer of the board, and a short section (about 100 mm) should be cut off on the left and right sides as a vent, so that the board surface adjustment is smooth.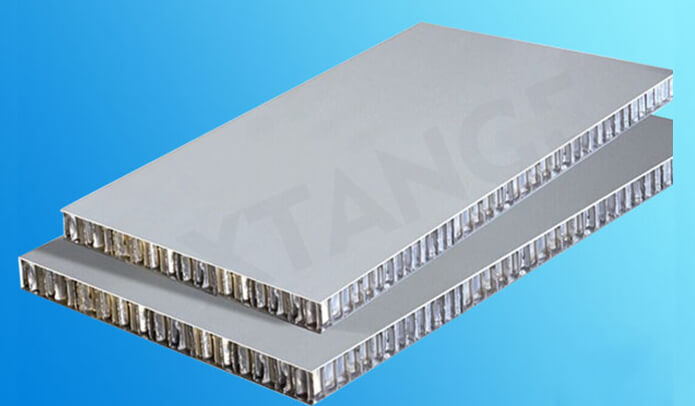 If the adhesive of aluminum honeycomb panel is polyvinyl alcohol glue and mixed gypsum, the solidification time should be properly controlled. Especially when the keel wall paste surface layer board and the installation of aluminum honeycomb board, the solidification speed should make enough time to adjust the flatness of the board, to prevent only attention to the operation speed and affect the appearance of the board, the adhesive should not be used too much too thick. The joint thickness of aluminum honeycomb plate is not more than 5 mm, and the bonding thickness of veneer is 3 mm.
Shandong iGolden Furniture Co., Ltd. was established in 2012 in Jinan City, Shandong Province which is one of the biggest professional manufacturers of furniture and board. Such as hospital furniture, bank furniture various customized office furniture,Aluminum honeycomb panel and compact laminate board. iGOLDENOF is a large-scale manufacturing enterprise integrating design, development, production and sales. In past ten years, IGOLDENOF has insisted on open-mindedness, solidarity, mutual assistance, hardworking, pragmatic and humble entrepreneurial spirit and the pursuit of excellence who has been highly recognized and appraised by customers from all over the world.