Aluminum porous sound-absorbing honeycomb panel is made of high quality aluminum alloy honeycomb aluminum foil, aluminum sheet and avionics adhesive by high temperature and pressure, and in the honeycomb panel panel and wear on the back of the micro hole, in order to achieve good sound absorption performance, has the full frequency sound absorption, environmental protection, corrosion resistance, fire prevention, impact resistance, beautiful performance, at the same time, The aluminum microporous honeycomb panel can be customized according to customer requirements in terms of size, shape, surface treatment and color to meet customer's individual needs. It can be used for wall or ceiling, providing more creative sources for architectural designers.
Key points in the design and selection of aluminum microporous sound absorbing honeycomb panel
1. After determining the form of indoor facade or ceiling, cooperate with the manufacturer to determine the material selection and form of keel
2, there are a variety of shapes and functions, the shape is divided into strip plate type, square plate type and various special-shaped plates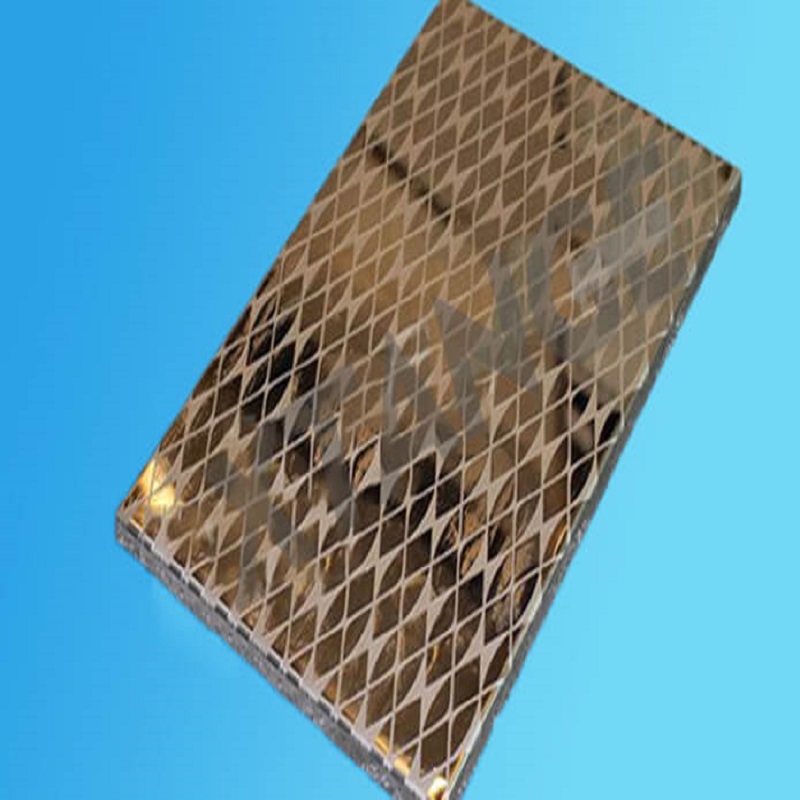 3. Mounting side and non-mounting side can be used together
4, each board can be separately disassembled and replaced, easy installation and maintenance of facilities in the wall and ceiling
5. Openings for installing lamps, shower heads, air conditioners, etc., can be machined in the factory
Applicable place:
Interior decoration: large stadiums, conference halls, hospitals, subway stations, high-speed railway stations, theaters and other large public buildings need noise reduction.
Outdoor noise reduction: absorption screen on both sides of highway and railway.
Shandong iGolden Furniture Co., Ltd. was established in 2012 in Jinan City, Shandong Province which is one of the biggest professional manufacturers of furniture and board. Such as hospital furniture, bank furniture various customized office furniture,Aluminum honeycomb panel and compact laminate board. iGOLDENOF is a large-scale manufacturing enterprise integrating design, development, production and sales. In past ten years, IGOLDENOF has insisted on open-mindedness, solidarity, mutual assistance, hardworking, pragmatic and humble entrepreneurial spirit and the pursuit of excellence who has been highly recognized and appraised by customers from all over the world.