A great receptionist desk doesn't have to be expensive, either. There are plenty of well-crafted designs within the budget of any company, from small start-ups to multi-location corporations.
Styling also matters a lot as it should coincide with the core purpose of the business. A tech company for instance might need a more contemporary desk with more abstract styling. Wood is typically the material of choice due to its availability, workability, and the warmth it bring. Glass and metal options are available as well.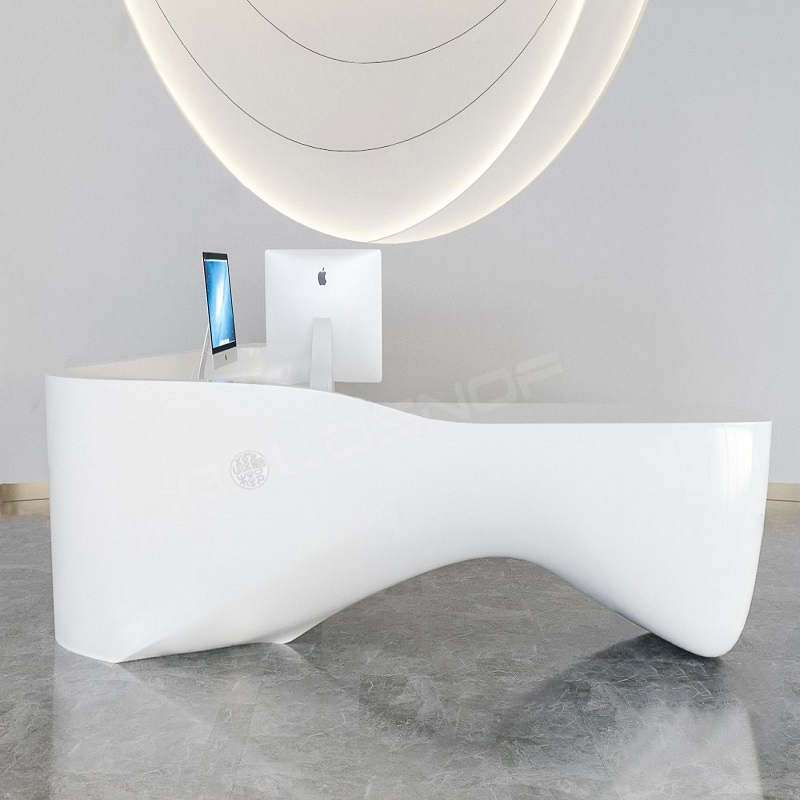 Rather than technicalities and accessorizing details, you must start making up your mind about the style, shape, and size of the desk.
Even if you have a very small reception area, a unique desk will have a better effect than a regular wall with a granite countertop and a shelving unit.
Natural light. Ditch those heavy window treatments, and let in the sunlight. If you don't have windows, be inspired by natural light and choose smart lighting solutions that bring the feel of daylight to your space.
Shandong iGolden Furniture Co., Ltd. was established in 2012 in Jinan City, Shandong Province which is one of the biggest professional manufacturers of furniture and board. Such as hospital furniture, bank furniture various customized office furniture,Aluminum honeycomb panel and compact laminate board. iGOLDENOF is a large-scale manufacturing enterprise integrating design, development, production and sales. In past ten years, IGOLDENOF has insisted on open-mindedness, solidarity, mutual assistance, hardworking, pragmatic and humble entrepreneurial spirit and the pursuit of excellence who has been highly recognized and appraised by customers from all over the world.