Fireproof decorative board is a kind of surface decorative materials, stylist is very much like to use this kind of material to do design decoration, because of its special surface texture, refractory, resistant to moisture, corrosion and so on physical characteristics to deal with the surface layer, use it to beautify the surface, at the same time have a cost-effective makes customer very like this kind of decoration materials. Let's take a look!
Hospital use fire-resistant decorative board reason one, flame retardant
The decorative materials of hospitals are very exquisite, and they must reach the NATIONAL standard B1 level flame retardant. Just right refractory decorative board has this condition, which is one of them.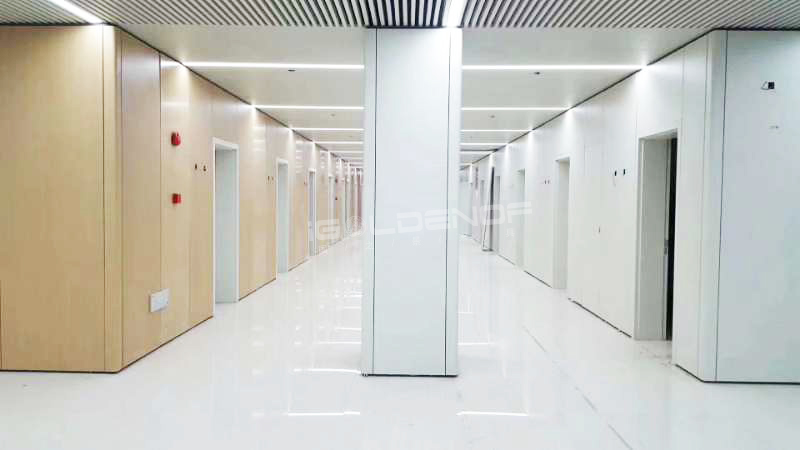 Reasons for the use of fire-resistant decorative board in hospitals are two and tide resistance
The toilet inside the hospital is basically the partition that this kind of material makes, because of its durable, damp resistance, price ratio is high and famous, this is other wood place does not have.
Three reasons for the use of refractory decorative board in hospitals, antibacterial
The hospital is a public place with a large number of people, so there are many bacteria. In order to inhibit the breeding of bacteria, the selection of materials is also very targeted. The fire-resistant decorative boards of high-end points can achieve antibacterial effect basically, and are also very beautiful.
Reasons for the use of refractory decorative board in hospitals four, environmental protection
Environmental protection is a very important proportion in the decoration industry, now is exquisite environmental protection, beautiful, cost-effective, just this kind of building materials have such particularity, so it is easy to use this kind of material in metope decoration designer.
Shandong iGolden Furniture Co., Ltd. was established in 2012 in Jinan City, Shandong Province which is one of the biggest professional manufacturers of furniture and board. Such as hospital furniture, bank furniture various customized office furniture,Aluminum honeycomb panel and compact laminate board. iGOLDENOF is a large-scale manufacturing enterprise integrating design, development, production and sales. In past ten years, IGOLDENOF has insisted on open-mindedness, solidarity, mutual assistance, hardworking, pragmatic and humble entrepreneurial spirit and the pursuit of excellence who has been highly recognized and appraised by customers from all over the world.