The processing of stone aluminum honeycomb composite plate products has its strict technology, the author in the water head contact of several aluminum honeycomb composite plate factory processing out of the product quality difference is large, most of the problems in the processing of aluminum honeycomb composite plate flatness difference is large. There are only two factories that have formed cooperation with the factories that the author is engaged in, and the flatness of the stone aluminum honeycomb composite panels processed by them can meet the quality requirements.
The main factors affecting flatness in the processing technology of stone aluminum honeycomb composite board are whether the flatness of the stone itself meets the requirements and whether the stone is dry before the stone is compounded. The covering degree and uniformity of compound adhesive and stone material surface and aluminum honeycomb plate surface adhesive; Compound pressure and compound press level; Grinding and polishing after composite; Placement of processed stone aluminum honeycomb composite panels.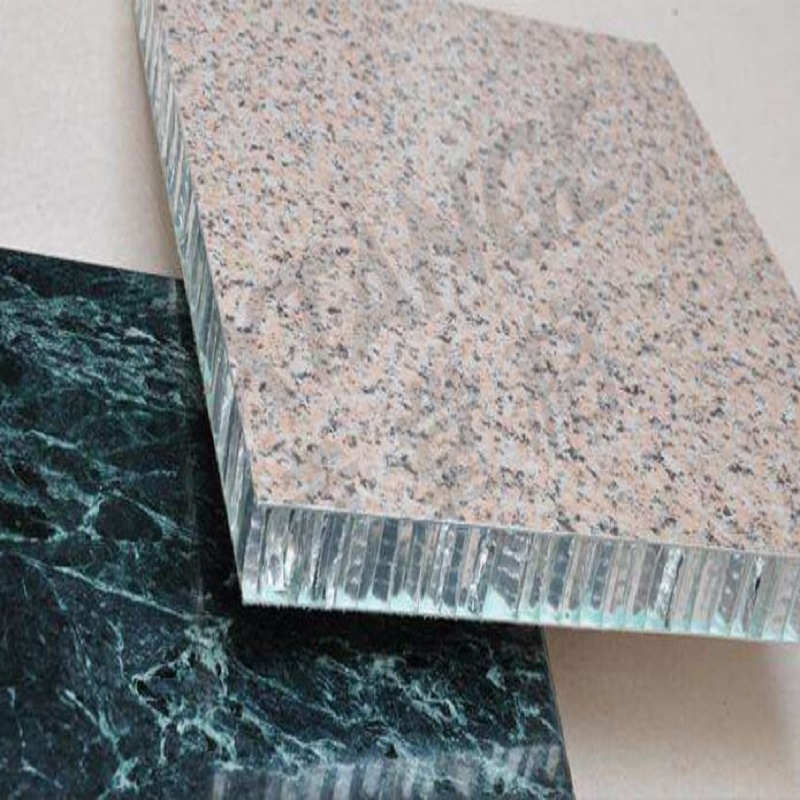 Shandong iGolden Furniture Co., Ltd. was established in 2012 in Jinan City, Shandong Province which is one of the biggest professional manufacturers of furniture and board. Such as hospital furniture, bank furniture various customized office furniture,Aluminum honeycomb panel and compact laminate board. iGOLDENOF is a large-scale manufacturing enterprise integrating design, development, production and sales. In past ten years, IGOLDENOF has insisted on open-mindedness, solidarity, mutual assistance, hardworking, pragmatic and humble entrepreneurial spirit and the pursuit of excellence who has been highly recognized and appraised by customers from all over the world.