Pre – roll coated fluorocarbon paint process for aluminum honeycomb panel production
Fluorocarbon baking paint is highly praised by the building decoration industry for its wide color selection, excellent weather resistance and corrosion resistance, and its coating process has also been rapidly developed. The most representative of many coating processes is the pre-roll fluorocarbon coating process, which is widely used in the surface coating of metal composite plate due to its advantages of high utilization rate of coating, uniform coating, high production efficiency, good quality and so on.
Pre roll fluorocarbon paint coating is a kind of paint coating process, is a kind of through the rubber roller or steel roller paint coated on the surface of aluminum plate, peaceful coatings get flow arrangement, and finally evenly transferred to the movement of the sheet metal (steel or aluminum) carries on the solidification, thus organic solid protective coating on the sheet metal forming.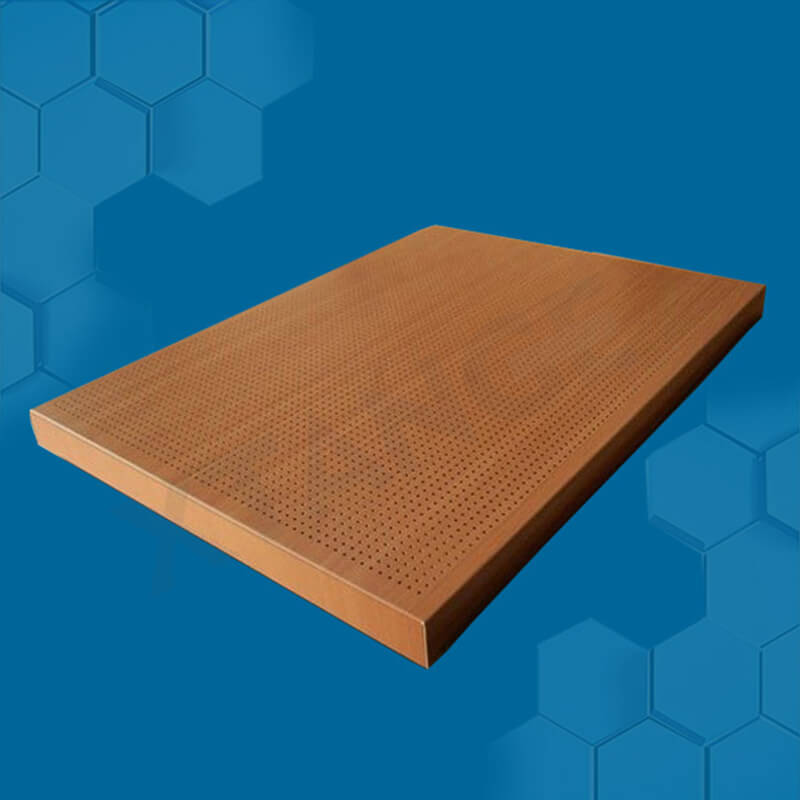 Corresponding to the pre-roll coating process is the traditional spraying process, spraying is dispersed into uniform and fine droplets by means of pressure or centrifugal force through the spray gun or dish atomizer, and coated on the surface of the coated object. The traditional spraying process consumes a lot of paint, the utilization rate is only about 50%, and the coating thickness is uneven, the whole coating film layer and the surface is the accumulation of particles and has micro holes. The pre-roll coating is a press printing coating, the paint utilization rate can reach 95%, the coating thickness is uniform and fine, the coating adhesion is stronger.
Pre-roll coating process:
Feeding → cutting head and tail → deburring → entrance lob → cleaning section → Blow drying → fine correction → chemical roller coating → chemical coating → drying → Chemical coating cooling → initial primer coating → initial baking curing → outlet lob → cold covering protective film → rolling shear → inspection → Qualified packaging
Pre-roll fluorocarbon paint characteristics:
Decorative: the coating surface is smooth and smooth, the coating texture is delicate, no color difference, uniform and bright color.
Weather resistance: good corrosion resistance, color and luster retention.
Processability: coating adhesion, good toughness, improve the ductility of metal materials.
Shandong iGolden Furniture Co., Ltd. was established in 2012 in Jinan City, Shandong Province which is one of the biggest professional manufacturers of furniture and board. Such as hospital furniture, bank furniture various customized office furniture,Aluminum honeycomb panel and compact laminate board. iGOLDENOF is a large-scale manufacturing enterprise integrating design, development, production and sales. In past ten years, IGOLDENOF has insisted on open-mindedness, solidarity, mutual assistance, hardworking, pragmatic and humble entrepreneurial spirit and the pursuit of excellence who has been highly recognized and appraised by customers from all over the world.