Regardless of your expectations, the thing people notice first about furniture is its shape. A good or a poor shape choice can dictate the overall appeal of your desk design, as well as most of its functions.
An oversized and clean desk that boosts with personality is an immediate attention grabber, and one that speaks in favor of your power and organized structure.Plus, more space means making things easier for your receptionists, and they will appreciate that.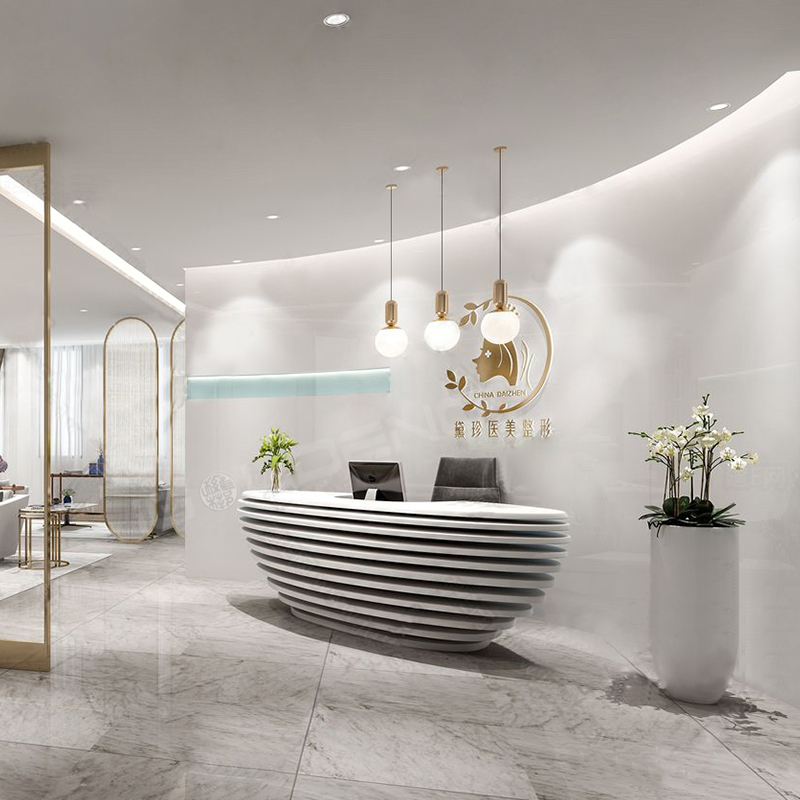 A well-designed and appointed reception center, can serve as the focal point for your office entrance — so sending the right message is important. At the same time, it's also the space employees walk through to begin the day. Ensure it sets the right tone with our easily configured casework.
Depending on the scale of the company, the area can be extravagantly large, if it has a variety of functions. Or, it can be quaint and modest, if it serves a singular purpose. In both cases, there is only one centerpiece and it is the reception desk.
The first thing we all notice at a commercial workplace is the reception area and this is why we all want to make it look perfect as the design reflects the very vision and personality of a brand or business.
Shandong iGolden Furniture Co., Ltd. was established in 2012 in Jinan City, Shandong Province which is one of the biggest professional manufacturers of furniture and board. Such as hospital furniture, bank furniture various customized office furniture,Aluminum honeycomb panel and compact laminate board. iGOLDENOF is a large-scale manufacturing enterprise integrating design, development, production and sales. In past ten years, IGOLDENOF has insisted on open-mindedness, solidarity, mutual assistance, hardworking, pragmatic and humble entrepreneurial spirit and the pursuit of excellence who has been highly recognized and appraised by customers from all over the world.