In recent years, advances in information technology have enabled nurses to move away from traditional centralized paper-charting stations to smaller decentralized stations and charting substations located closer to patient rooms. Now, wireless phones, notebook computers, and handheld devices are making nurses even more mobile.
To design greater flexibility into nursing stations, architectural firms are teaming with furniture manufacturers to develop centralized nursing stations that provide both good ergonomics and flexibility. This "constant drive toward flexibility" in hospitals is punctuated by the growing use of flexible furniture systems in nursing stations that provide greater ability to change quickly with changes in technology.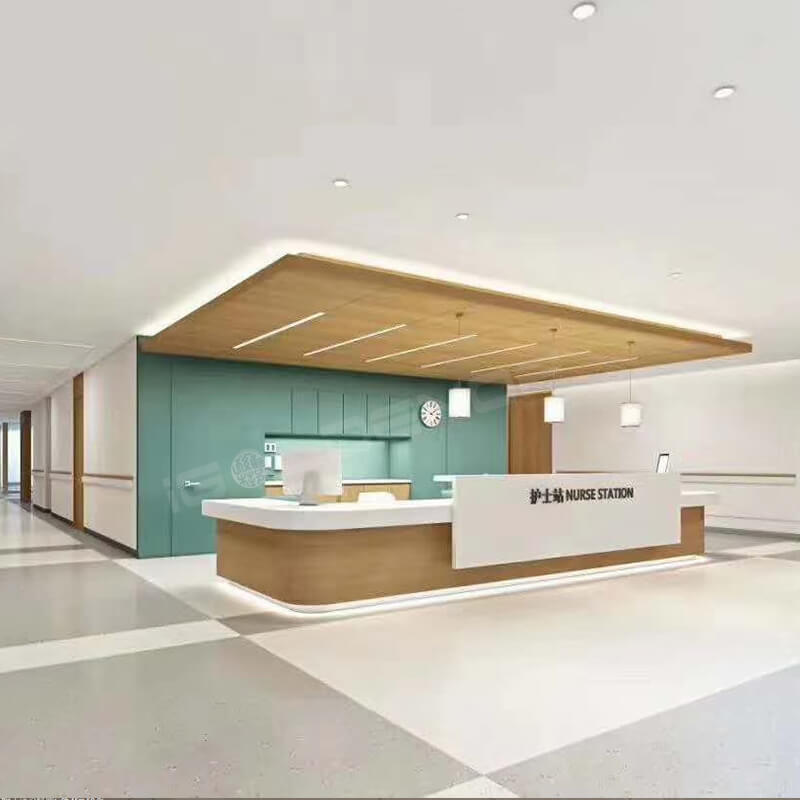 The nurse station is a key area of human-environment interaction in hospital wards. The relationship of physical design, work processes, technology infrastructure and organizational culture in a nurse station underpins nurse job satisfaction and retention, work-related stress and patient safety and care.
There is inconsistency in studies that have examined the benefits according to location of nurse station. Centralized workstations have different layouts to provide best oversight of most of the patients in the ward.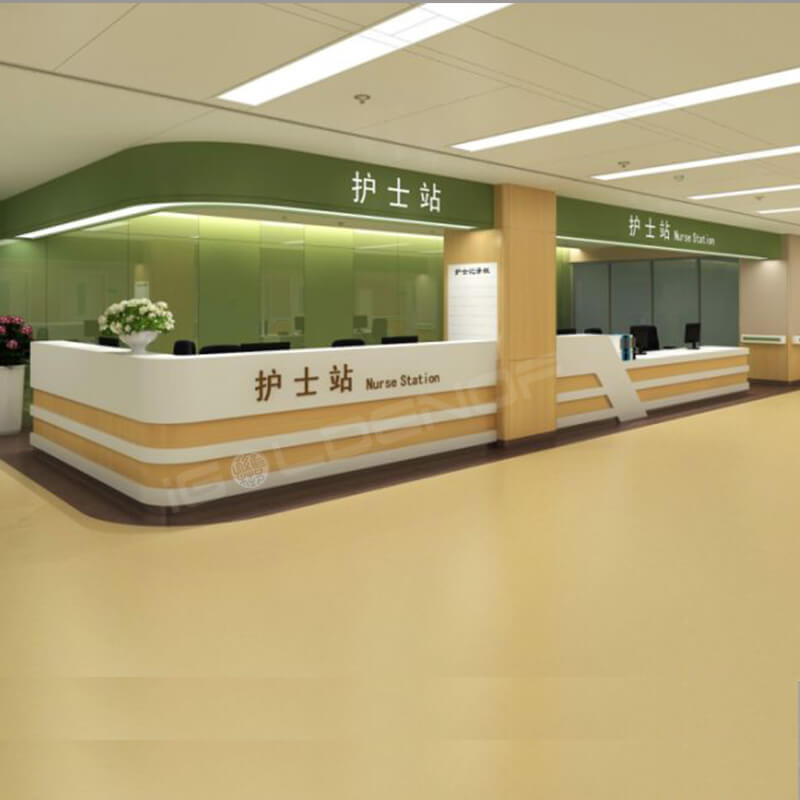 Decentralized nurse stations can provide increased patient care and satisfaction, that walking distances for nurses did not differ between the two types of nurse station, and there were disadvantages for decentralized nurse stations in terms of reduced perceptions of teamwork, reduced communications with peers, and increased feelings of isolation.
Shandong iGolden Furniture Co., Ltd. was established in 2012 in Jinan City, Shandong Province which is one of the biggest professional manufacturers of furniture and board. Such as hospital furniture, bank furniture various customized office furniture,Aluminum honeycomb panel and compact laminate board. iGOLDENOF is a large-scale manufacturing enterprise integrating design, development, production and sales. In past ten years, IGOLDENOF has insisted on open-mindedness, solidarity, mutual assistance, hardworking, pragmatic and humble entrepreneurial spirit and the pursuit of excellence who has been highly recognized and appraised by customers from all over the world.