Personalized design of hospital corridor wall panel
Wall design is one of the key points of corridor decoration, the traditional hospital wall is always a single color, there is no pattern design, so that people feel very monotonous, lack of personality color. If you use a variety of color combinations to some design or publicity slogans, the feeling is different, feeling letting a person is like place oneself gallery, full of artistic color and romantic atmosphere, make the patient not only can relax when through the corridor, and the overall image add cent, reveal personality charm, help to build hospital brand.
In the corridor wall design, the use of appropriate wall panels is the key. General clapboard can only provide simple protection and simple decorative role to the wall, do not let cement and brick, lime and other building materials exposed, only that, and can not play a more advanced, or decorative effect more prominent role, more can not carry out such as pattern design, text slogans, photos and other decoration. So, when metope is designed to need individual character element, should use adornment sex is strong, color is rich, can undertake the clapboard that design designs again, be like American silver base "safe disinfection board". This kind of wallboard not only achieves the various physical and chemical indexes required by the hospital wallboard and meets the requirements of wall protection, but also can add various patterns in the wallboard according to the decoration needs, can freely match various colors, the whole decoration effect is smooth and perfect, the pattern is clear and three-dimensional, beautiful and generous.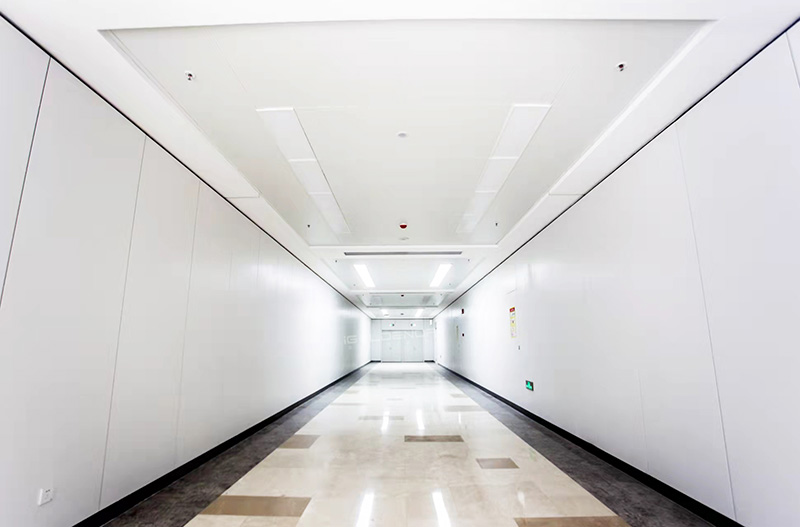 The wall of hospital corridor can not only design patterns, but also implant the hospital culture, so that patients can feel the cultural spirit of the hospital while experiencing the beauty, which is more conducive to the establishment of the hospital image in the hearts of patients. Hospital culture is mainly reflected in words, such as hospital service purpose, slogan, as well as propaganda slogans, popular science pictures and medical knowledge introduction, which can be displayed as hospital culture through the wall board. "Safety disinfection board" is a good propaganda carrier, as a kind of wall board, these text content and photos and pictures can be designed into the "safety disinfection board", presenting a more real three-dimensional effect, the effect is prominent.
Shandong iGolden Furniture Co., Ltd. was established in 2012 in Jinan City, Shandong Province which is one of the biggest professional manufacturers of furniture and board. Such as hospital furniture, bank furniture various customized office furniture,Aluminum honeycomb panel and compact laminate board. iGOLDENOF is a large-scale manufacturing enterprise integrating design, development, production and sales. In past ten years, IGOLDENOF has insisted on open-mindedness, solidarity, mutual assistance, hardworking, pragmatic and humble entrepreneurial spirit and the pursuit of excellence who has been highly recognized and appraised by customers from all over the world.