Office furniture to buy practical skills: office furniture materials to environmental protection
Office furniture can be divided into solid wood office furniture, plate office furniture, steel office furniture, plastic office furniture, cloth office furniture, rattan office furniture and so on. No matter what kind of office furniture material, health must be guaranteed. When purchasing office furniture, you can check the relevant quality test report to ensure that the office furniture you buy is healthy and environmentally friendly.
Office furniture purchase practical skills two smell: the smell of office furniture is not stimulating
The customized products of environmental protection office furniture should have no irritating smell and do not irritate the eyes, nose and throat. If you smell office furniture and find it irritating, pay attention. The more pungent the smell, the higher the formaldehyde levels may be. However, even if some office furniture does not smell, the materials are still substandard. Therefore, before buying, be sure to let the office furniture factory to show the relevant environmental protection certificate.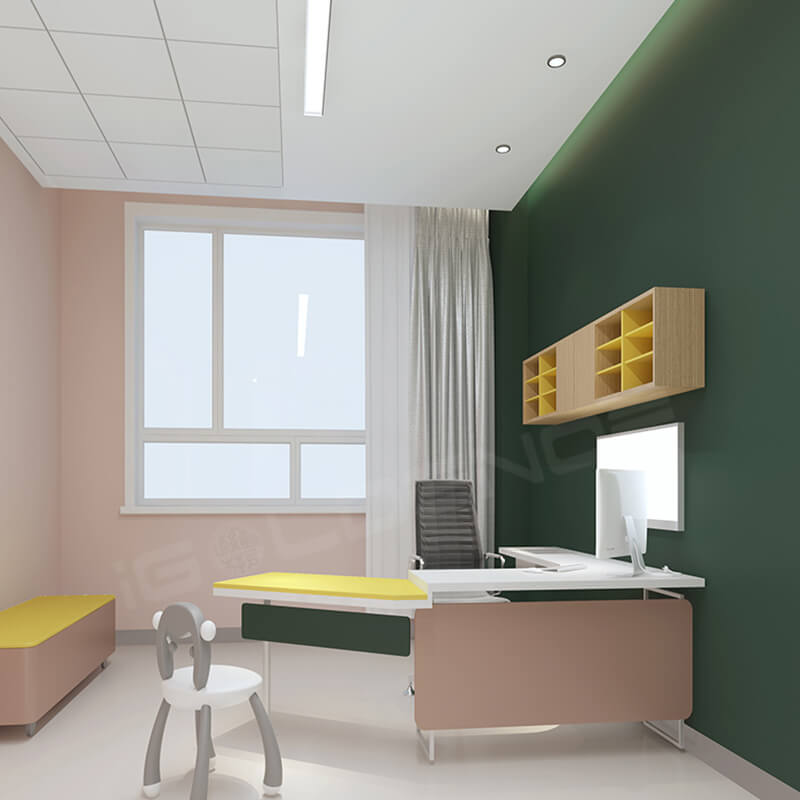 Office furniture purchase practical skills three touch: office furniture paint to smooth
After the smell, still need to carefully observe the paint. Paint is also closely related to human health. You need to touch it with your hand. It is necessary to pay attention to whether the paint is smooth, whether the paint is wrinkled, whether the paint falls off. In general, the formal office furniture factory office furniture in the paint is very elegant.
Office furniture purchase practical skills four check: office furniture four feet to flat
Whether you are buying office furniture, sofas, or file cabinets, the flatness of the four legs of office furniture is a must and a prerequisite. When looking at office furniture, shake it or sit on it. If you make a noise, you have to be careful. Such office furniture can be flimsy.
Office furniture purchase practical skills five check: office furniture water content and local consistent
Because the moisture content of office furniture wood is affected by its producing area, the moisture content is higher than the average moisture content of the use area of 1% office furniture will appear cracking, deformation, fragmentation, warping and other phenomena, so it is recommended to buy dry. Whether local production or foreign production, are good technology office furniture factory production of office furniture. The key is that its water content should be consistent with the average water content of its area of use.
Office furniture purchase practical skills six view: office furniture edge is smooth
If the edge is uneven, the material inside is wet and the edge will fall off in a few days. Sealing edges should also be rounded, not straight. Edges sealed with wooden strips are susceptible to moisture or cracking. For three-ply plywood office furniture, the packing strips are nailed. Pay attention to whether the nail hole is smooth, nail hole color is consistent with other parts. Usually the nail hole is sealed with putty. Notice if the putty puffs up. If so, the putty will gradually fall out of it. Edge sealing strip is also an important factor in the inspection of office furniture manufacturers. Small manufacturers of lower-quality office furniture use hand edge sealing. If the board or fine saw, poor quality, board edge gap. Pay special attention when buying.
Shandong iGolden Furniture Co., Ltd. was established in 2012 in Jinan City, Shandong Province which is one of the biggest professional manufacturers of furniture and board. Such as hospital furniture, bank furniture various customized office furniture,Aluminum honeycomb panel and compact laminate board. iGOLDENOF is a large-scale manufacturing enterprise integrating design, development, production and sales. In past ten years, IGOLDENOF has insisted on open-mindedness, solidarity, mutual assistance, hardworking, pragmatic and humble entrepreneurial spirit and the pursuit of excellence who has been highly recognized and appraised by customers from all over the world.