Nurse Stations are the hub of activity in a healthcare facility. They are equipped with many special needs (electronic monitoring, computers, wire management, paper management, and HIPAA compliance) that change on a regular basis. Our Modular Casework gives you the freedom to create and make changes to your nurse station without downtime, disruption or dust.
It is necessary to be far-sighted and try to keep a certain development space under the premise of meeting the development of the hospital. With the gold coin of medical furniture design, there will be new reforms in the future, so it is necessary to retain a certain development space in the future furniture design.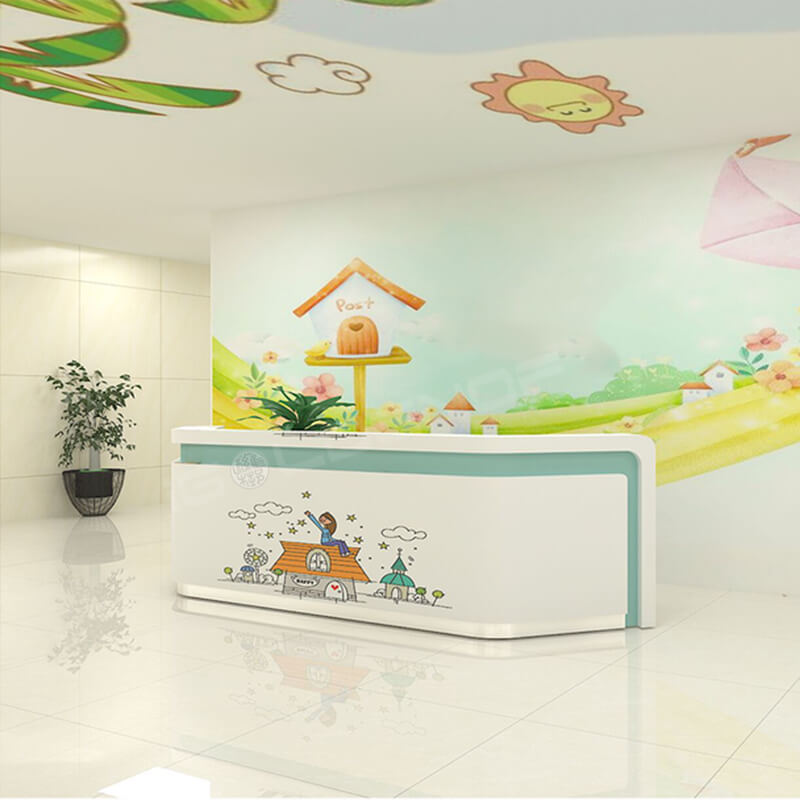 A centrally located station with patient rooms and therapy stations radiating out from it is often a convenient choice, but some facilities may be better served by having the station located near the front so that employees can see patients as they enter.
Decentralized nurse stations usually provide good visibility because of being located between two patient rooms.
To accomplish this, keep lines of sight intact when designing. Avoid high walls that can obstruct the line of sight, opting instead for a low counter or desk that encircles the station on all sides.
Shandong iGolden Furniture Co., Ltd. was established in 2012 in Jinan City, Shandong Province which is one of the biggest professional manufacturers of furniture and board. Such as hospital furniture, bank furniture various customized office furniture,Aluminum honeycomb panel and compact laminate board. iGOLDENOF is a large-scale manufacturing enterprise integrating design, development, production and sales. In past ten years, IGOLDENOF has insisted on open-mindedness, solidarity, mutual assistance, hardworking, pragmatic and humble entrepreneurial spirit and the pursuit of excellence who has been highly recognized and appraised by customers from all over the world.