In the nurses' station, full consideration should be given to the placement of medical equipment and items, as well as the relative privacy and aesthetics of this area. Reserve storage facilities for nurses' stations; The storage space of the nurse station is increased, while the area of the nurse station is reduced, and the working area of the nurse station is increased.
  Attention should be paid to the detail design of the nurses' station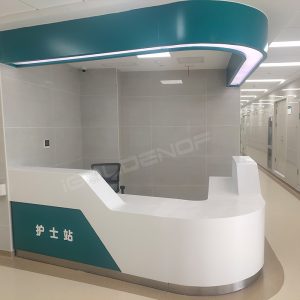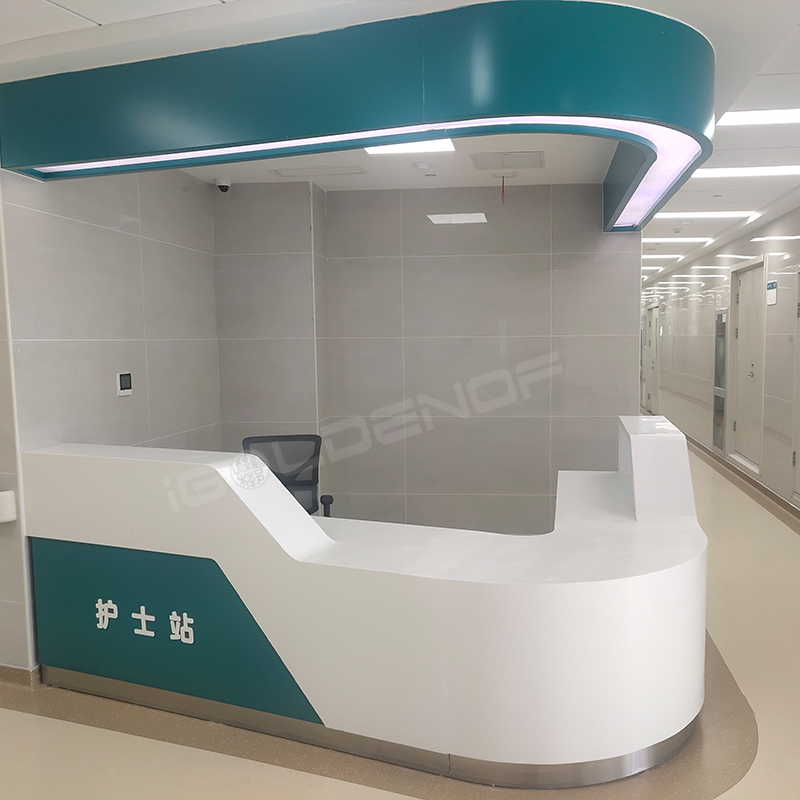 At present, many fashion designs are introduced into the design of hospital nurse station, bringing a new atmosphere to the hospital. "Regardless of the form, the ease of use of the nurses' station is the most important, which is reflected in two aspects: the first is the use of medical staff, and the second is the use of patients. The use of medical staff should be reflected in the concept of small partition convenient, fast, if possible, as much as possible to set up some storage space; Consider the use of the nurse station by patients or family members and ensure that they stand comfortably. Of course, accessibility for the disabled should be essential."
  Amiable and elegant is the purpose of the design of the nurse station, and strive to blend with the environment, so that the indoor users and people around should feel practical and warm. The design should be novel and generous, the layout reasonable and practical. The shape and color should be specially designed according to the environment and architecture
  Nurse station is the nurse's office place, let the nurse from every day busy work role, the nurse station into a highly efficient system, support 24 hours a day care services, this requires in furniture design function on the pursuit of perfect, enrich the function of the system, to ensure the nurse care function of the pursuit of efficient, safe. From the point of view of medical safety, it is also very important. From the point of view of patients, the nurses' station is also very important to create an open hospital image.