Brief analysis and analysis of the design of the nurse station table and the guide table. The nurse station table is a common table in the hospital, but also an indispensable equipment in the hospital. The appearance of the nurse station workbench is not only helpful to improve the overall image of the hospital, but also more convenient for patients to inquire. According to the nature of different hospitals, the planning methods and specifications of nurses' stations are also different. To deepen our understanding of the nurse station table, let's look at the planning essentials of the nurse station table.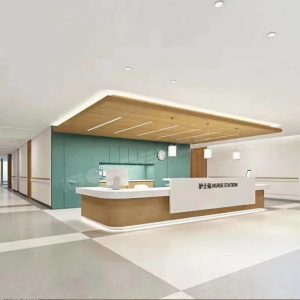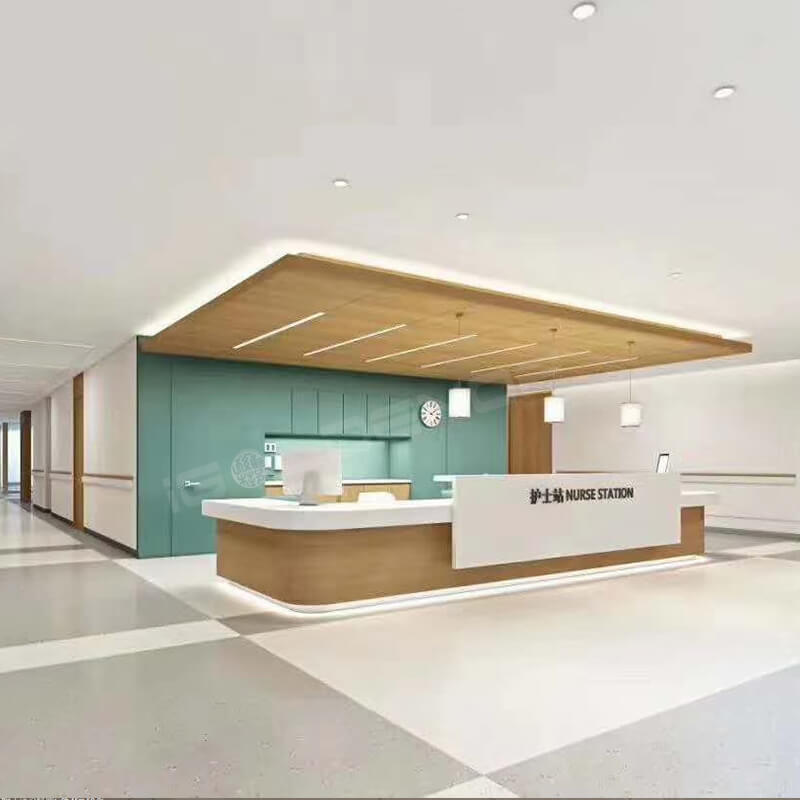 Height According to the height of the display specific height, can block the display together with all kinds of folder storage, meet all kinds of folder storage, to ensure enough operation space. The storage of the case car is summarized into the interior of a row of cabinets at the scene wall, which not only satisfies the use of space, but also takes care of the scene of the nurses' station, presenting the overall harmony.
  Concept of appearance planning of working table and medical guide table of nurse station: humanized planning is carried out according to the location of the ward, which is convenient for consultation of patients and their families at both ends. Wide aisles on both sides ensure access to carts and medical records carts. Streamline radian on both sides of the nurse station to avoid wounding, with waist line, more hierarchical sense, three-dimensional sense, depth. The overall appearance resembles an angel about to spread its wings. This sense gives care and care to the patient.
  After all, the nurses' desk is in a hospital, where most patients are not feeling well. If the planning of the nurse station workbench is inconsistent with the planning of the hospital, it will bring more discomfort to people, which is not conducive to the diagnosis and treatment of patients. Our company provides all kinds of nurse station workstations, you can choose the nurse station workstations according to your own needs. The company is a professional medical device technology research and development, technical consulting, technical services and product production and sales enterprises. The main products are hospital furniture and stainless steel equipment, including electric hospital bed, manual hospital bed, automatic turnover bed, medical care car, stainless steel medical instrument cabinet, medical record car, bedside table and supporting equipment, the scope of use includes medical, welfare homes, and family care, etc.