If you want to evaluate the impact of the physical environment of a health care facility on nursing ability, perhaps only the nurse knows better. Therefore, in the design of the nurse station workbench, we should attach great importance to the opinions and suggestions of nurses, come up with a reasonable plan to help nurses easily complete the nursing task. Let's talk about the design of the nurse station workbench first.
  Make it easy for nurses to work and communicate with patients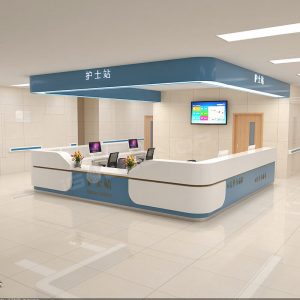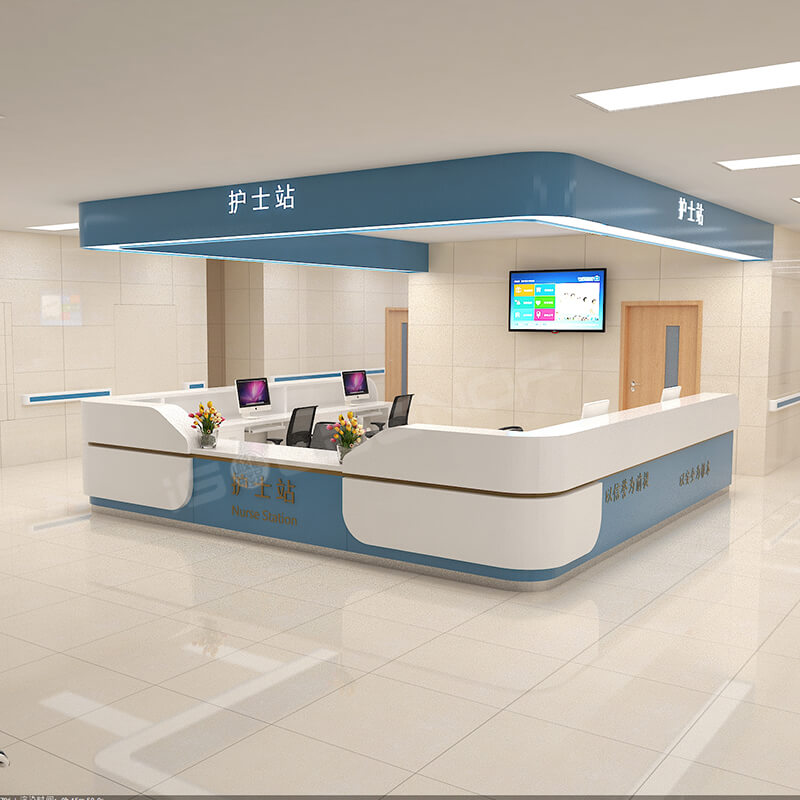 Nurse station workbench is the center of the hospital activity point, is also the "base" of nurses. That's where most of the medical staff do their work, allocate resources and rest… However, the narrow and crowded space limits the communication between nurses and patients and their families, which is not conducive to the rehabilitation of patients and the establishment of doctor-patient relationship. Therefore, the position of the nurse station workbench should adopt the mode of combining centralization and decentralization, so that nurses are closer to patients in each place where they are needed.
  Understanding the nursing process is the foundation of the design
  Someone in the design team should understand certain nursing procedures and act as a bridge between the medical staff and the design team. The design team must come up with new solutions to nurses' daily problems, including: Can patients be reached quickly if they are in danger? Are patients and their families uncomfortable with the environment in the treatment facility?
  Involve nurses in the design process
  The user of the nurse station workbench is the nurse, the purpose of the design is to improve the clinical nursing effect of nurses, let them work more easily. The designer should involve nurses in the design process and let them know how the design helps them improve their work efficiency.
  Leave the choice of medical furniture and equipment to the nurse
  Nurses spend more time on the ward than anyone else, and they know which tables are useful and which chairs get in the way in an emergency, including the beds and chairs used to accompany family members or visiting friends and family. The design team should leave the choice of medical furniture and equipment to nurses on the basis of anti-infection, convenience for work and maintenance of the environment, because no one knows the patient's nursing needs and daily needs better than them.
  Nurses should be provided with resting space
  Besides work, nurses also need rest. It is important for nurses to have an area where they can rest, especially when they are exhausted from long shifts and caring for many patients.