Nurse station is the nurse's office place, let the nurse from every day busy work role, the nurse station into a highly efficient system, support 24 hours a day care services, this requires in furniture design function on the pursuit of perfect, enrich the function of the system, to ensure the nurse care function of the pursuit of efficient, safe. From the point of view of medical safety, it is also very important. From the point of view of patients, the nurses' station is also very important to create an open hospital image.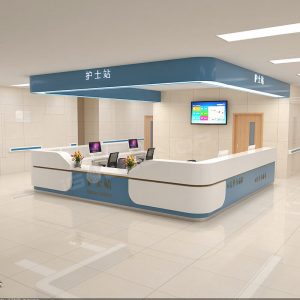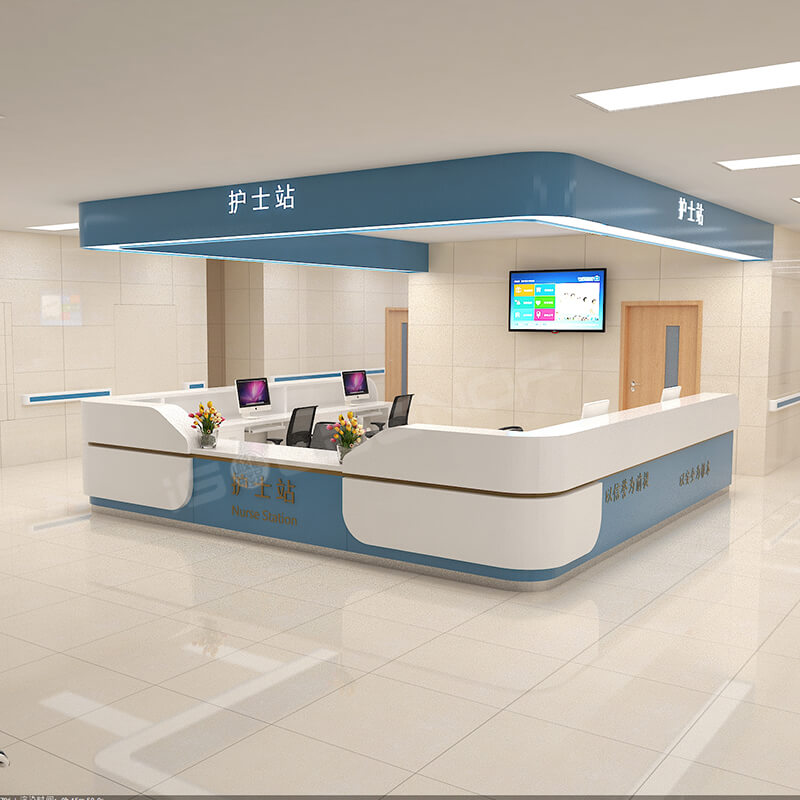 The development and progress of society has put forward higher requirements for hospital space. The nurse station of guide medical platform is gradually separated from the decoration. The professional design and industrial production make the hospital space environment to be improved by leaps and leaps.
Hospital nurse station not only take the patient reception, inquiry, shunt, fill, and other functions, main work space, or staff nurse's station, functional design, combined with the hospital internal environment and integral colour, and through the provision of medical furniture design, distribution and other one-stop service, to the patient and the medical staff to build a warm and comfortable environment.