In the future, China's elderly population is increasing at the rate of 10 million per year. By 2050, one out of every three people will be over 60 years old. With the aggravation of the problem of "fewer children", the proportion of elderly people is also rising. Many young people have their own careers and families. Even if three generations live in the same house, it is difficult to give consideration to both the elders and the younger generation. Faced with such a practical problem, as the backbone and the middle force of the family, where should we go? An adapted for old people's home, must first begin from his house to redesign, put the daily inconvenient to clean up, life will become a good mood, the change of the color, brightness of light and shade in the elderly distinguish gradually becomes poor, when the design can be used in a different colour contrast, help the old man orientation, live in the choice of materials, suggested that choose environmental protection material, in addition, The elderly is not neatly, such as easy to pour water on the desk and chair, so the choice of furniture should be waterproof, easy to clean, family bearing orientation, older people generally like quiet, like the sun, so, you can choose to stay away from the door and the remote place of room of the sitting room, and select the chaoyang better that one, let the old man never leave home can bask in the sun, reading books.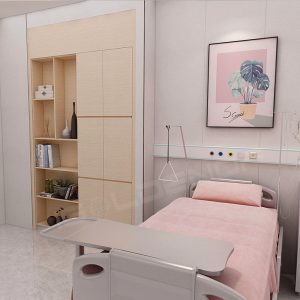 iGoldenof has professional furniture R&D and design teams. With their continuous research and development, upgrading and improvement of products, iGOLDENOF has become the designated supplier of many hospitals, nursing homes, rehabilitation centers and other medical institutions, banks, financial centers and other financial outlets.
iGOLDENOF has a complete pre-sales, sales, after-sales service groups and management system. It has five centers (R&D center, operation management center, marketing center, warehousing center, and customer service center) and two departments (design department, financial management department), that provide a strong service guarantee for our customers.