Medical furniture design combined with ergonomics
The application of ergonomics technology in furniture design focuses on the physiological and psychological reaction of human body in the process of furniture use, and carries on scientific experiment and measurement to it, and provides scientific basis for furniture design on the basis of a lot of analysis. At the same time, people's work, study, rest and other living behavior decomposition into all kinds of posture mode, with people's standing, sitting, lying as the basis, the design of furniture was studied, and the basic size of furniture was adjusted.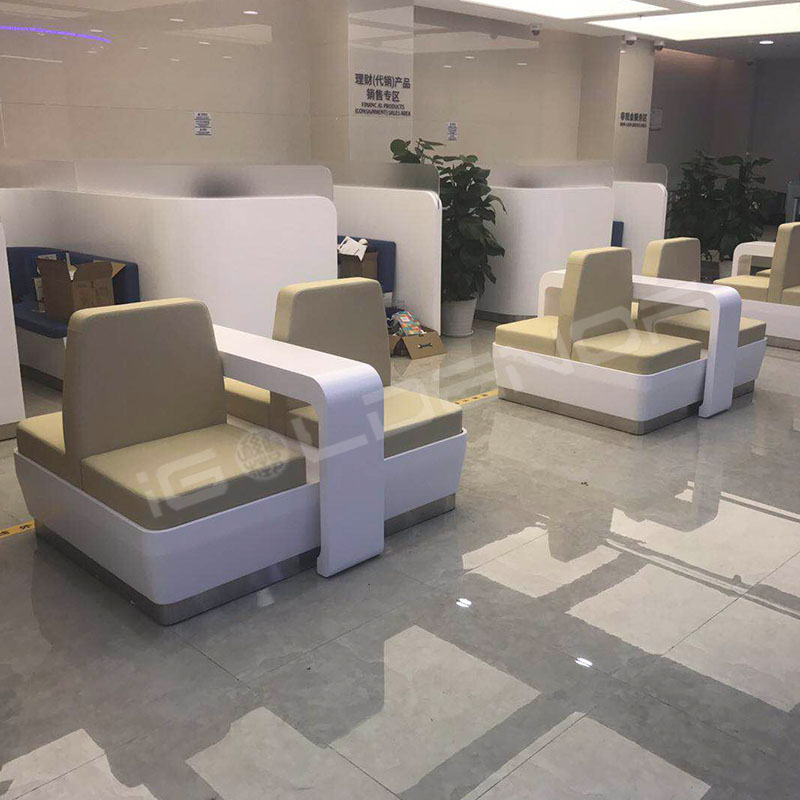 Specifically, in the design of furniture scale, the height of the table and the design of the table is based on the human body. Table, table, seat and other furniture, such as table, table, seat, etc., should be subject to the benchmarking point; Bed, sofa bed, couch and other bedclothes shall be subject to the base point of recumbent position. For example, the design of seat height is based on the ischial tuberosity. The height is usually 390~420mm, and the height is usually 390~420mm. Because the height is below 380mm, people's knees will bend, making people feel uncomfortable and it is difficult to stand up. When the height is higher than 50mm, the body pressure is distributed to the thigh, resulting in pressure on the inner thigh and swelling of the lower leg.
Additional, seat face is wide, deep, incline, back of a chair curved degree all considered the measure of human body and each part motion rule adequately. The respect such as the flexibility design of the height of the depth design of ambry furniture, mesa and space of capacity leg, mattess also all without exception with artificial main body, set out from the person's physiological demand. Because of the particularity of medical furniture, the application of ergonomics is particularly important.
Shandong iGolden Furniture Co., Ltd. was established in 2012 in Jinan City, Shandong Province which is one of the biggest professional manufacturers of furniture and board. Such as hospital furniture, bank furniture various customized office furniture,Aluminum honeycomb panel and compact laminate board. iGOLDENOF is a large-scale manufacturing enterprise integrating design, development, production and sales. In past ten years, IGOLDENOF has insisted on open-mindedness, solidarity, mutual assistance, hardworking, pragmatic and humble entrepreneurial spirit and the pursuit of excellence who has been highly recognized and appraised by customers from all over the world.