Hospital beds come in many shapes and sizes with lots of different functions. They're designed to cover every possibility in care environments, so they can be a bit intimidating if it's your first time looking at them.
A manual hospital bed will include cranks to adjust the position and height of the mattress platform. Any time that the position of the bed needs to be changed, someone has to physically do it.
Semi-electric bed. The head and foot portion of these beds can be lowered and raised using an electric motor. The height of the bed still needs to be adjusted using the hand crank. Patients and/or their caregivers can adjust the bed using a button. This is ideal for patients that don't need to adjust the bed often, but can benefit from the convenience of simply pushing a button to adjust it.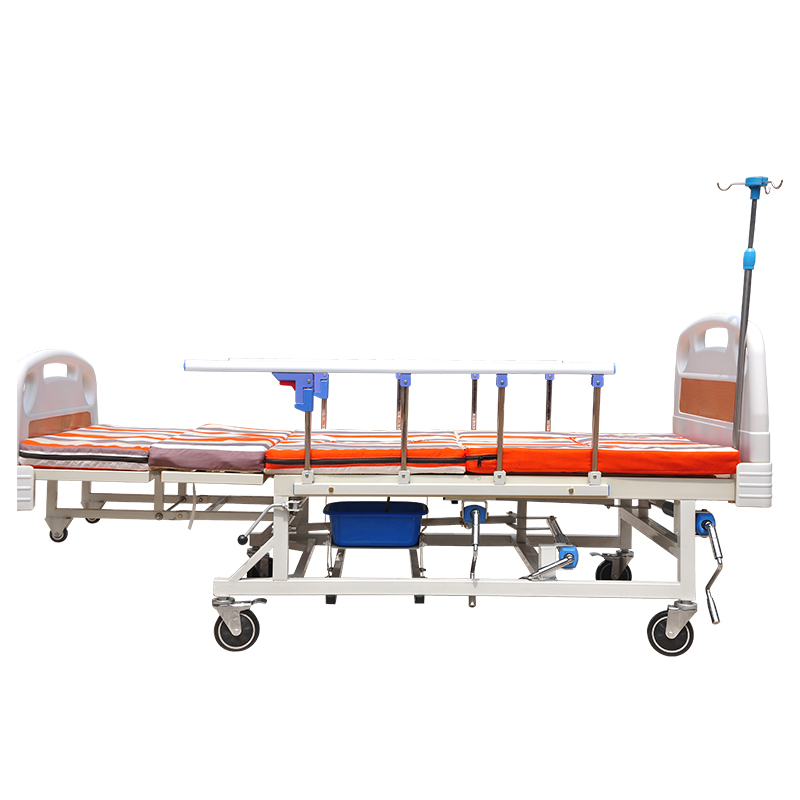 There is a significant amount of technology available when it comes to hospital beds. You can choose to go as high tech or as low-tech as you desire – or as your budget allows. Hospital beds can be known to take up a considerable amount of space. If you are purchasing a hospital bed for your home, this is something to consider because you will want to find one of the smaller beds so as not to take up the entire room.
A hospital bed is a special bed that makes caring for an ill person easier. Most hospital beds are the size of a twin bed with moveable side rails. The position of the bed can be changed by hand cranks or if the bed is powered, an electronic control.
Shandong iGolden Furniture Co., Ltd. was established in 2012 in Jinan City, Shandong Province which is one of the biggest professional manufacturers of furniture and board. Such as hospital furniture, bank furniture various customized office furniture,Aluminum honeycomb panel and compact laminate board. iGOLDENOF is a large-scale manufacturing enterprise integrating design, development, production and sales. In past ten years, IGOLDENOF has insisted on open-mindedness, solidarity, mutual assistance, hardworking, pragmatic and humble entrepreneurial spirit and the pursuit of excellence who has been highly recognized and appraised by customers from all over the world.