Patient mobility has a significant impact on the kind of home hospital bed should be chosen. A highly adjustable bed, either electric or semi-electric, is best for users who are unsteady on their feet and are at risk of falling while transferring in and out of bed, who can't reposition themselves without assistance, and can't get in and out of bed safely without the height being adjusted.
People who use a hospital bed at home often deal with medications, illness, and pain – all of which can get in the way of quality sleep. Choosing the right bed can facilitate restorative sleep that contributes to your overall good health.
A semi-electric hospital bed is a good choice for someone who has good enough balance that it is not necessary to adjust the height of the bed to transfer on and off. This style of bed uses electric and manual adjustments, with the head and foot sections usually adjusted electrically while the height is adjusted with a manual crank.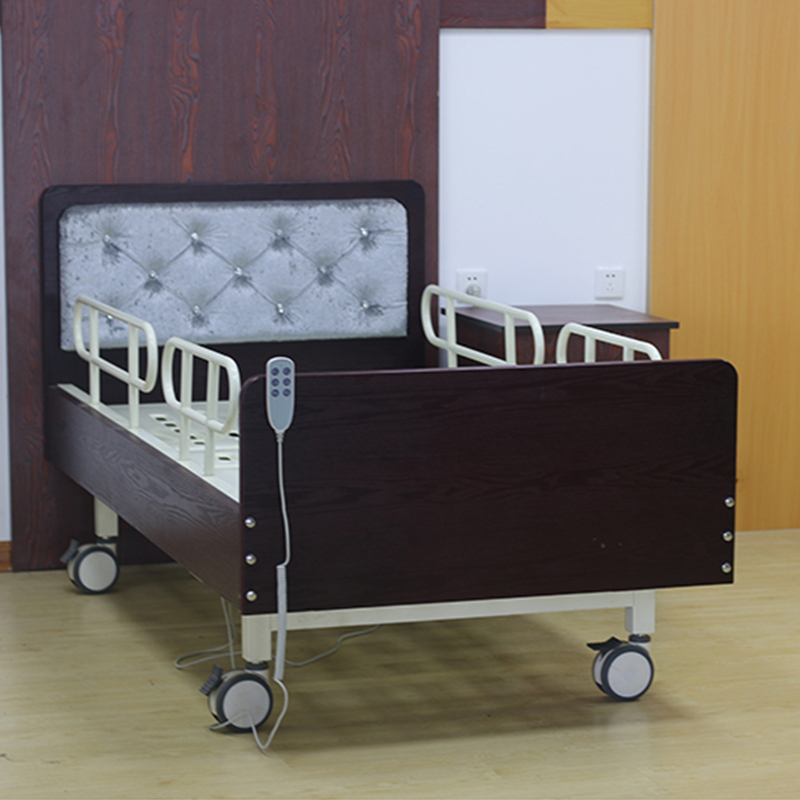 Keep in mind that there are some manual beds that don't have the same range of positions as an electrical bed has, so if the patient needs to be put in many different positions, an electrical hospital bed might be a better option. The manual bed is usually a lot cheaper, so if there is a caregiver that is able to do this work, the manual hospital bed is definitely the most economical way to go.
It's hard to imagine replacing your dresser with a patient lift, your nightstand with a commode, your sofa with a geri chair and your bed with a hospital bed… In many situations, you may want to avoid it altogether, but you know that this is what's best for yourself or your loved one.
Shandong iGolden Furniture Co., Ltd. was established in 2012 in Jinan City, Shandong Province which is one of the biggest professional manufacturers of furniture and board. Such as hospital furniture, bank furniture various customized office furniture,Aluminum honeycomb panel and compact laminate board. iGOLDENOF is a large-scale manufacturing enterprise integrating design, development, production and sales. In past ten years, IGOLDENOF has insisted on open-mindedness, solidarity, mutual assistance, hardworking, pragmatic and humble entrepreneurial spirit and the pursuit of excellence who has been highly recognized and appraised by customers from all over the world.