Key points in the design of nurse station of hospital guide table
The main points and analysis of the design of the nurse station table and the guide table. The nurse station table is a common table and an indispensable part of the hospital. The appearance of nurse station workbench and medical guide table not only helps to improve the overall image of the hospital, but also makes it more convenient for patients to inquire and seek medical treatment. According to the nature of different hospitals, the planning design and specifications of the nurse station workbench are also different. In order to deepen the understanding of the nurse station workbench, we have a look at the planning and design of the nurse station workbench.
The height of the nurse station workbench and medical guide table is specified according to the height of the display, which can cover the display to satisfy the storage of all kinds of folders, meet the storage of all kinds of folders together, and ensure enough operation space. The storage of the case car is summarized into the interior of a row of cabinets at the scene wall, which not only satisfies the use of space, but also takes care of the scene of the nurse station, presenting the overall harmony and beauty.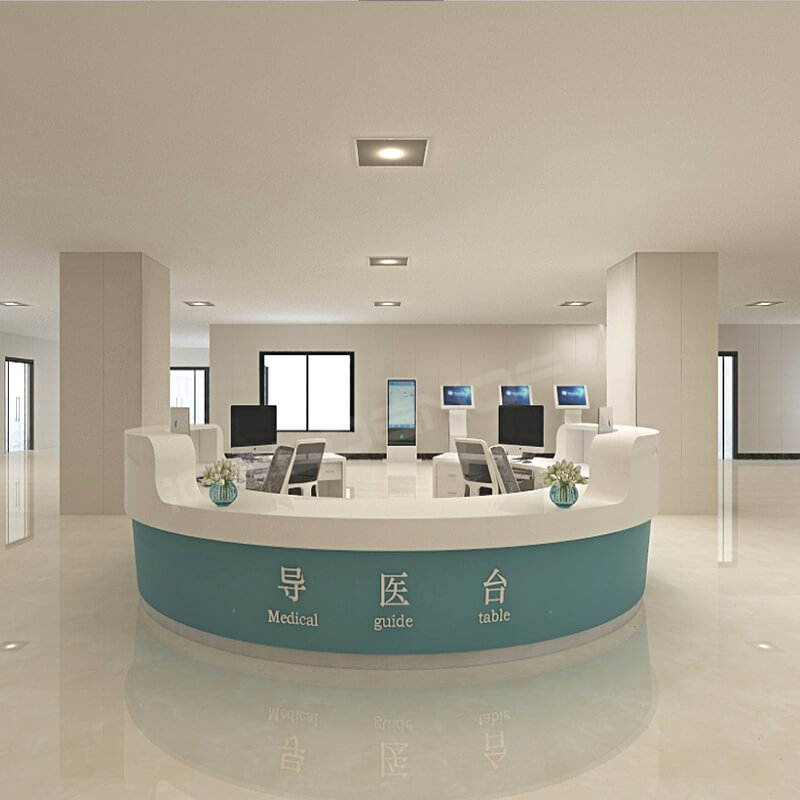 Design concept: humanized planning is carried out according to the location of the ward to facilitate the consultation of patients and their families at both ends. Wide aisles on both sides ensure access to carts and medical records carts. Streamline radian on both sides of the nurse station to avoid wounding, with waist line, more hierarchical sense, three-dimensional sense, depth. The overall appearance resembles an angel about to spread its wings. This sense gives care and care to the patient.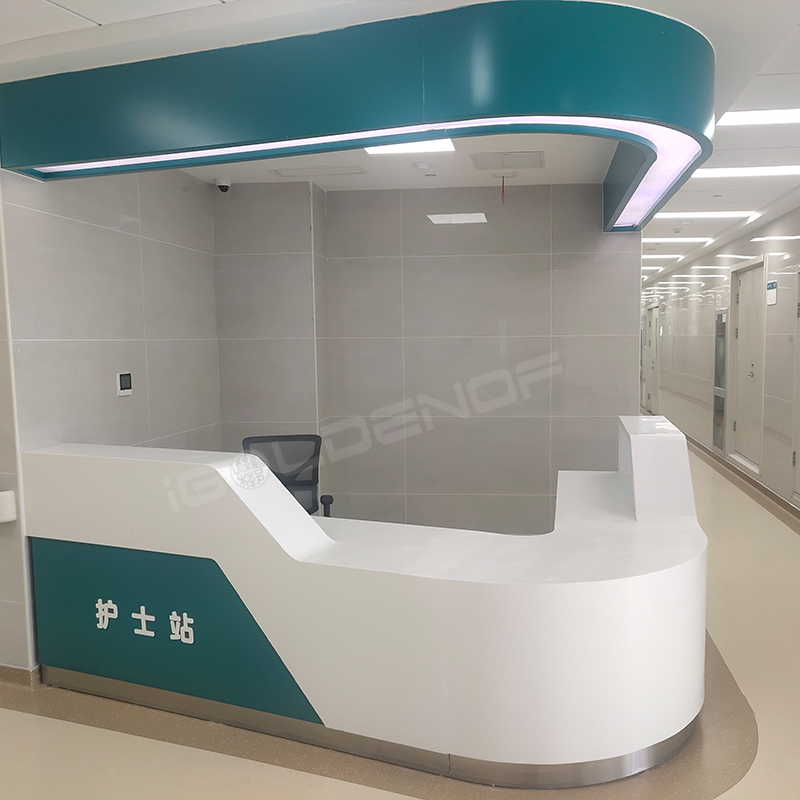 Shandong iGolden Furniture Co., Ltd. was established in 2012 in Jinan City, Shandong Province which is one of the biggest professional manufacturers of furniture and board. Such as hospital furniture, bank furniture various customized office furniture,Aluminum honeycomb panel and compact laminate board. iGOLDENOF is a large-scale manufacturing enterprise integrating design, development, production and sales. In past ten years, IGOLDENOF has insisted on open-mindedness, solidarity, mutual assistance, hardworking, pragmatic and humble entrepreneurial spirit and the pursuit of excellence who has been highly recognized and appraised by customers from all over the world.