In recent years, igoldenof Medical care furniture has made great efforts to develop medical care products. Adhering to the principle of "customer-oriented", igoldenof medical care Furniture provides medical space furniture solutions for medical care institutions.
Double medical care furniture medical care products, follow the characteristics of the medical industry, innovative design concept, to create a warm medical atmosphere for patients, increase the connection between patients and medical staff, to create a relaxed healing scene. "Safety and environmental protection, strong and durable, humanized and intelligent" is the first principle that igoldenof furniture medical care products always adhere to.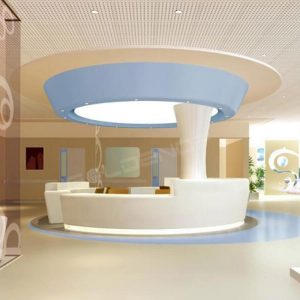 Safe, environmental protection, durable and humanized
The first standard of medical furniture is safety. It is very important for doctors, patients and the elderly to use safe and tailored furniture in the long-term recuperation environment. Environmental protection is the main consideration of the Temple of Heaven furniture, material quality star to meet the standard, to achieve low consumption, low pollution; At the same time, the medical furniture has the characteristics of acid and alkali resistance, corrosion resistance, moisture and fire resistance. The design of medical furniture in the Temple of Heaven can beautify the medical environment and adjust the tension of doctors and patients through reasonable color matching.
Medical furniture and soft decoration: Trend of development
Under the trend of market integration and segmentation, medical furniture will step into the integration process in the future. Dual-product medical furniture products include cabinets, tables, shelves, chairs and other multi-scene furniture, and the products are still being updated and upgraded. Through integrated design, igoldenof medical and nursing furniture products can achieve one-stop services such as design, furniture, installation and soft installation, which can meet the practical needs of medical and nursing industry to the greatest extent.