How to judge whether the cabinet of hospital treatment room is firm?
1. Consider raw materials
The material of medical cabinet is generally divided into steel and wooden bed. Generally speaking, in order to moistureproof, steel is chosen more, and from the point of view of the firm degree of material, the firm degree of steel purchase is certainly higher than that of wooden bed, and the material of metal bed is also diverse
2. Judging from the sound
If steel cabinet quality is not good or bad installation of the case, you are in the cabinet a little do some of the movement of shaking, cabinet is to be able to give out, squeak squeak sound, sound is also very annoying, wooden structure is the same, if the bed is not strong, a little movement is to be able to give out sound.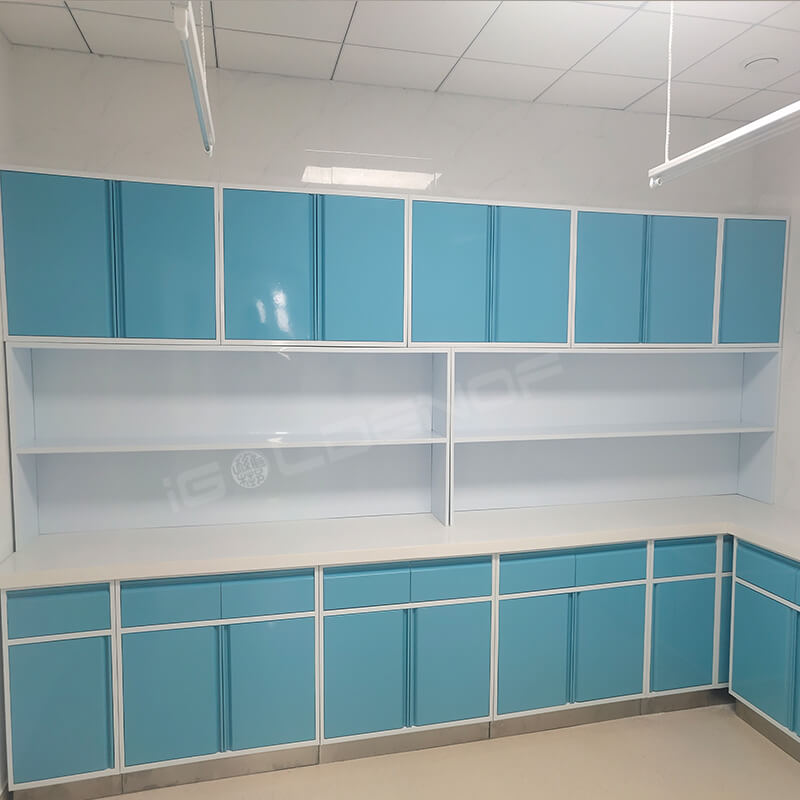 3, distinguish from the installation Angle
Steel cabinet is different from the wooden cabinet, wooden bed because of material itself, compared with the metal bed is easy to crack, so, in the installation of cabinet put oneself in another's position, be sure to distinguish between good cabinet cabinet put oneself in another's position, installation is firm, whether there is the phenomenon of instability, whether some cracking phenomenon, cabinet put oneself in another's position of the internal and external are examined.
Shandong iGolden Furniture Co., Ltd. was established in 2012 in Jinan City, Shandong Province which is one of the biggest professional manufacturers of furniture and board. Such as hospital furniture, bank furniture various customized office furniture,Aluminum honeycomb panel and compact laminate board. iGOLDENOF is a large-scale manufacturing enterprise integrating design, development, production and sales. In past ten years, IGOLDENOF has insisted on open-mindedness, solidarity, mutual assistance, hardworking, pragmatic and humble entrepreneurial spirit and the pursuit of excellence who has been highly recognized and appraised by customers from all over the world.