Waiting chair is in the hospital, the airport or train station/bus station/pier waiting areas commonly used in areas such as a public seats, because of its form is more popular, has also has been widely used in hospitals, clinics, nursing homes, Banks, (stock/shares) exchange, hotels, hotels, offices, meeting rooms, entertainment venues, parks, churches and other places. Let's take a look!
How should the material of hospital waiting chair be chosen?
As a chair used in public places, hospital chairs are generally used in general specifications. Different people come and go every day. Accordingly, chair needs the characteristic such as durable, wear-resisting, rust prevention commonly. Let's take a look at waiting chairs. Waiting chair style, the seat plate is high quality cold hard board, waiting chair surface using physical treatment, environmental protection, not easy to wear, rust, safety, beautiful. The foot of the station is high strength aluminum alloy die casting, electroplating and polishing, aluminum alloy diversified combination. Handrail adopts large investment casting mold, die-casting molding, unique streamline design, noble appearance, generous, full of times.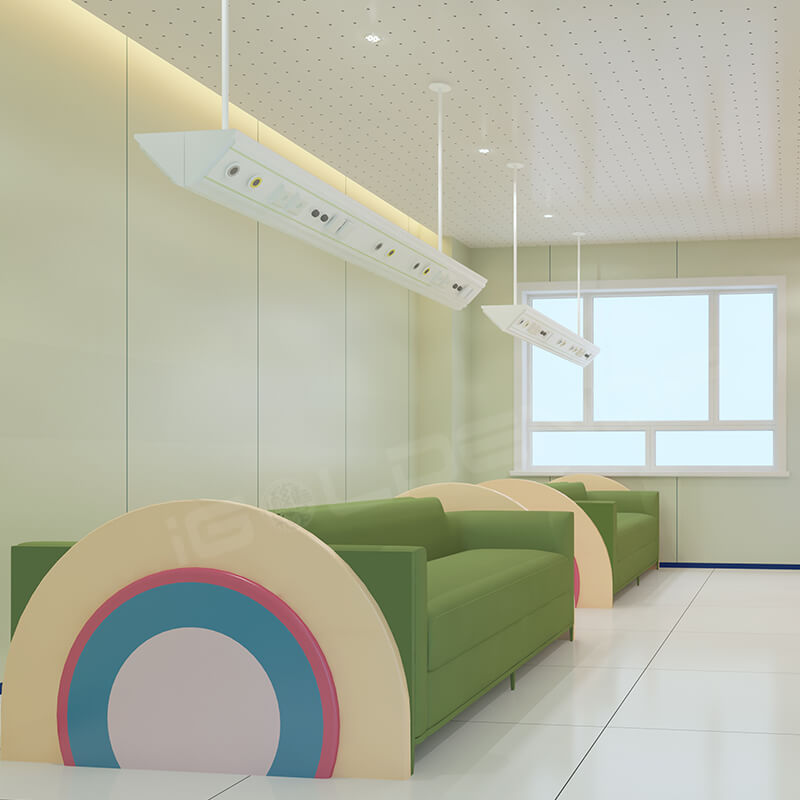 Some are made of high quality plate. The surface of this waiting chair has the characteristics of wear resistance, scratch resistance, acid and alkali resistance, hot resistance and pollution resistance. Board surface flatness, small deformation, strong nail grip. The seat surface and back of the chair are made of imported perforated 1.5mmSPCC high quality cold rolled steel plate. Before electroplating, after pickling, rust removal, oil removal, rust prevention, phosphating, high temperature curing, electroplating raw materials environmental protection, no poison, no smell. The legs and armrest of this waiting chair are made of high quality thickened stainless steel, polished and electroplated by large die-casting mold, so that the electroplated surface of the waiting chair is smooth, bubble-free and durable!
Shandong iGolden Furniture Co., Ltd. was established in 2012 in Jinan City, Shandong Province which is one of the biggest professional manufacturers of furniture and board. Such as hospital furniture, bank furniture various customized office furniture,Aluminum honeycomb panel and compact laminate board. iGOLDENOF is a large-scale manufacturing enterprise integrating design, development, production and sales. In past ten years, IGOLDENOF has insisted on open-mindedness, solidarity, mutual assistance, hardworking, pragmatic and humble entrepreneurial spirit and the pursuit of excellence who has been highly recognized and appraised by customers from all over the world.