Hospital wall panel composition
1. The hospital hang wallboard belongs to the new type of decorative panel, the surface is imported French decoration color paper, through special processing base material is made up of more than 100 were of fine imported kraft paper, phenolic resin impregnated, reoccupy etch steel at 150 ℃ high temperature 1430 psi high pressure environment, through melting and irreversible aging hardening 58 minutes of a integrated;
2. The hospital wall panels are colorful and diversified. The real paint-free environment-friendly panels are commonly used in lotus white, with a total of over 3800 colors and five series: PlainSeries and WoodgrainSeries; StoneSeries; Create art board (CustomGraphics), Jin Li metal series (Decometal);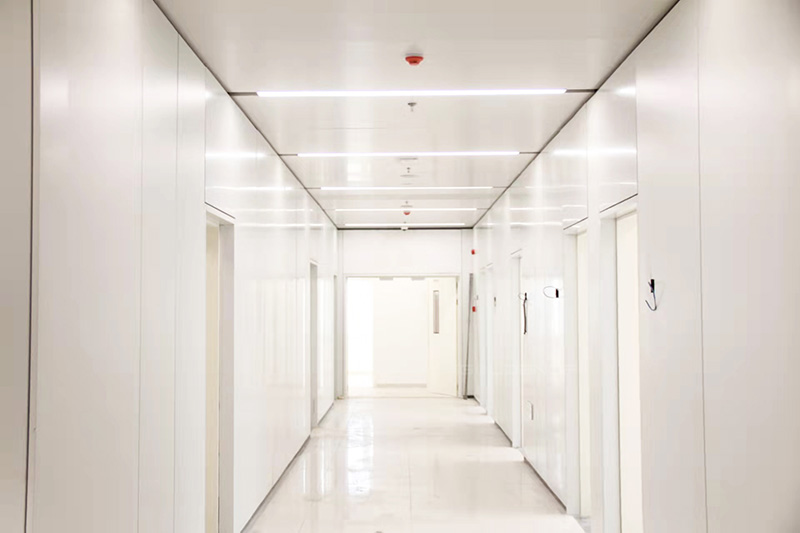 3. Hospital wall panels are gradually developing to 3D three-dimensional, and the surface treatment design is fashionable, which guides the direction of finishing materials. The most commonly used surface patterns of wall panels are pockmarked. Brushed, Leathery, Matte, Glossy, Brushed, Leather, Sulpted, Wirebrushed and Fl Ower, Peonyflower to meet different decorative needs; .
4. The wall board of the hospital has complete specifications, the most commonly used sizes are 1220mmx2440mm, the standard sizes are 1220mmx3050mm, 1310mmx2800mm, 1310mmx3050mm, the maximum size can be 1830*3660mm, 2000*3050mm, etc. Can be according to customer design requirements of the size of non-calibration;
5. Hospital wall panels are commonly used 4mm, 6mm, 8mm, 10mm, 12mm, etc. The thickness can be manufactured flexibly from 0.3mm to 30mm.
6. The molding of hospital wall panels has a large space for development, from the basic flat plate to humanized development. In recent years, we have developed arc anti-collision corners, column protection angles, positive angles and diversion grooves, which can accept arbitrary radian non-standard customization, which is the first in China.
Shandong iGolden Furniture Co., Ltd. was established in 2012 in Jinan City, Shandong Province which is one of the biggest professional manufacturers of furniture and board. Such as hospital furniture, bank furniture various customized office furniture,Aluminum honeycomb panel and compact laminate board. iGOLDENOF is a large-scale manufacturing enterprise integrating design, development, production and sales. In past ten years, IGOLDENOF has insisted on open-mindedness, solidarity, mutual assistance, hardworking, pragmatic and humble entrepreneurial spirit and the pursuit of excellence who has been highly recognized and appraised by customers from all over the world.