Our uniform and clothing lockers make it easy to lock away, and keep track of, official company uniforms and other specialized clothing that your staff only wears while they're at work. This type of locker is the best fit for hospitals, restaurants, industrial plants, laboratories, hotels, and many other types of businesses. If your workers need to wear protective gear, lab coats, or smocks while they're working, these are also a great fit. These compartments are as versatile as your job needs.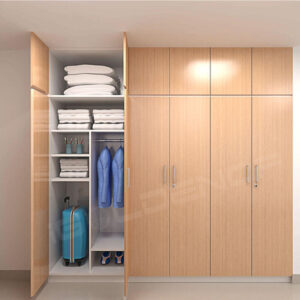 It has the characteristics of moisture-proof, moisture-proof, water-proof, impact-resistant, non-fading and anti-aging, seamless and anti-cockroach, airtight and anti-mouse, easy to clean and delicate, convenient to move, etc. Contribute to the storage and placement of items
This storage cabinet includes space for hanging files, has two fixed shelves and a rod for hanging a coat or other clothes. Constructed with commercial grade laminate and backed by a 5 year warranty.
In order to achieve a comfortable post-changing environment for the medical staff when entering and leaving thework place, medical has made a lot of design: the cabinet door is equipped with silver mirror: Partial openair hole design can better keep the things inside in a balanced temperature as external degress.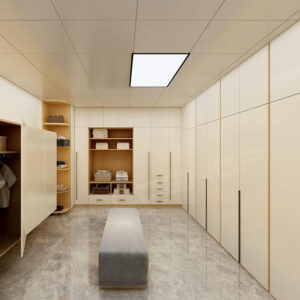 Shandong iGolden Furniture Co., Ltd. was established in 2012 in Jinan City, Shandong Province which is one of the biggest professional manufacturers of furniture and board. Such as hospital furniture, bank furniture various customized office furniture,Aluminum honeycomb panel and compact laminate board. iGOLDENOF is a large-scale manufacturing enterprise integrating design, development, production and sales. In past ten years, IGOLDENOF has insisted on open-mindedness, solidarity, mutual assistance, hardworking, pragmatic and humble entrepreneurial spirit and the pursuit of excellence who has been highly recognized and appraised by customers from all over the world.