Sales market or simple, or rough hospital nurse station guide desk has long been unable to meet the needs of medical staff, and many hospital outpatient service in the whole process of hospital customization is not fully valued. Furniture is not convenient in daily life and work, which can directly interfere with the efficiency of the work of medical staff. Therefore, the development of the furniture should be customized according to different and different characteristics of the hospital furniture such as the nurse station and the guidance table, which should be designed and made from the physical level and psychological state level. Let's take a look!
Hospital furniture nurse station guide table production custom manufacturers
The furniture manufacturer of hospital nurse station guide medical table should consider from the psychological state of medical staff such as personal behavior, mode and limit, implement the basic principles of personalized furniture design, meet the needs of different indoor space and medical staff working mode, and make hospital furniture harmonize with the overall indoor space of medical care. Make the office environment of medical staff more comfortable and improve the work efficiency.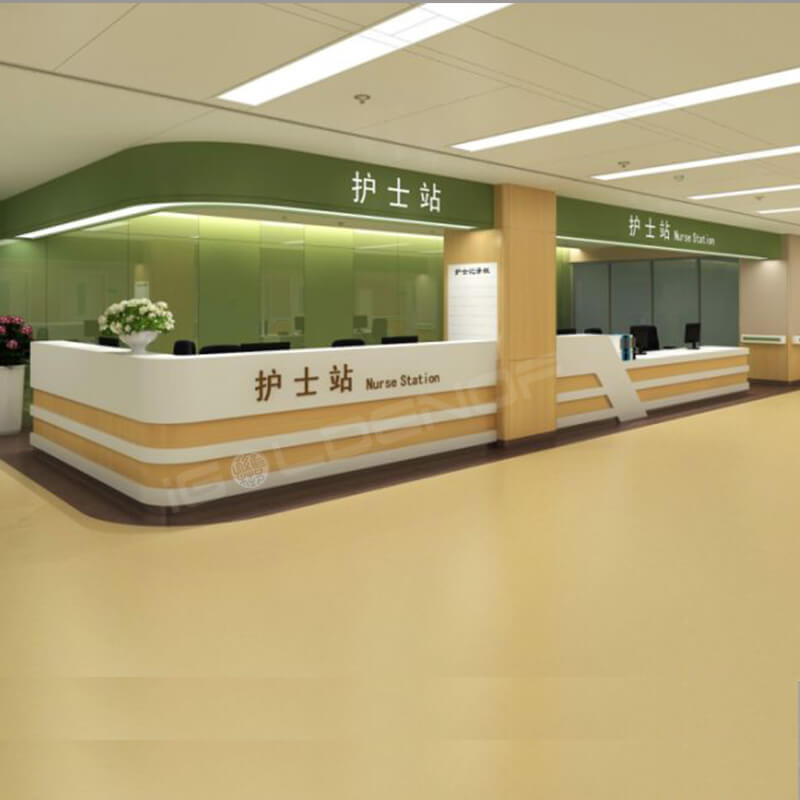 The hospital nurse station is usually established in a conspicuous place, because most of them are not familiar with the indoor environment compared with the internal structure of the hospital. These people usually enter the nurse station. When the specialty is clear, the time may be told to the doctor on duty before receiving treatment.
When the situation of the inpatient office changes, the location of the nurse station close to the hospital ward becomes extremely important, which is convenient for the nurse to master the patient's physical condition in time, tell the doctor as soon as possible, and prepare medical supplies in advance.
Shandong iGolden Furniture Co., Ltd. was established in 2012 in Jinan City, Shandong Province which is one of the biggest professional manufacturers of furniture and board. Such as hospital furniture, bank furniture various customized office furniture,Aluminum honeycomb panel and compact laminate board. iGOLDENOF is a large-scale manufacturing enterprise integrating design, development, production and sales. In past ten years, IGOLDENOF has insisted on open-mindedness, solidarity, mutual assistance, hardworking, pragmatic and humble entrepreneurial spirit and the pursuit of excellence who has been highly recognized and appraised by customers from all over the world.