Aluminum honeycomb panel is a honeycomb sandwich plate with honeycomb structure as its core, which is inspired by the natural hexagonal honeycomb. The unique honeycomb structure makes its weight lighter than other materials in the same volume, and the stiffness and overall stability is very good as well, what's more, aluminum honeycomb panel also has the advantages of sound insulation and heat insulation. The aluminum alloys are neither radioactive nor volatile. They can be completely recycled and reused, then saving resources and energy, and minimizing environmental pollution. This makes honeycomb aluminum panels used as a new energy-saving, environmentally friendly and healthy material.
Aluminum honeycomb sandwich panel is a light weight envioronmental-friendly composite material, especially be awarded as " 21st century's best building curtain wall" in construction field.It uses aluminum alloy sheet processed by fluorocarbon roller coating as surface, core material is aluminum honeycomb which is in accordance with American Airlines standard.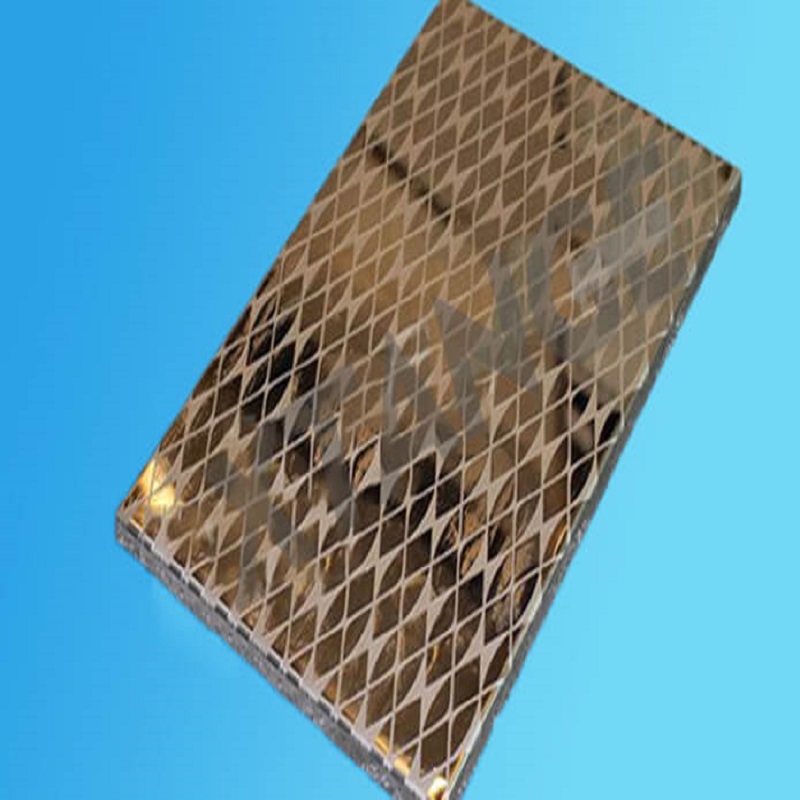 Aluminum Honeycomb is a lightweight honeycomb core that offers superior strength and corrosion resistance to meet a broad range of demanding applications. It is a high performance, low-cost structural core material that is perfect for architectural, transportation, marine, and other industrial applications.
Honeycomb Aluminium Panels offer excellent resilience and toughness by showcasing exceptional peel strength and toughness. Unlike other Honeycomb Panels, it never becomes hard or brittle. Having great tensile strength of the cover sheets, beautiful aesthetics features and outstanding processing qualities,Honeycomb Aluminium Panels have become the favourite of Architects, Planners and Designers.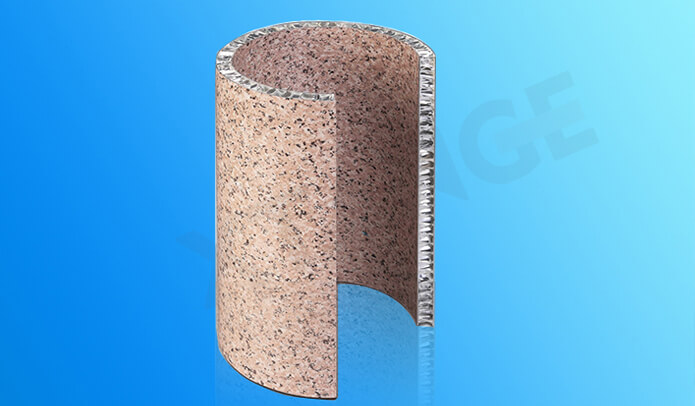 Our Aluminum Honeycomb Panels are "sandwiched" between two sheets of general-purpose aluminum. The top and bottom sheets each have one layer of clear plastic vinyl coating that can be easily removed before installation. These panels provide extreme strength, flatness, and rigidity for bonding heavy granite and marble slabs and eliminate the need for corbels.
Shandong iGolden Furniture Co., Ltd. was established in 2012 in Jinan City, Shandong Province which is one of the biggest professional manufacturers of furniture and board. Such as hospital furniture, bank furniture various customized office furniture,Aluminum honeycomb panel and compact laminate board. iGOLDENOF is a large-scale manufacturing enterprise integrating design, development, production and sales. In past ten years, IGOLDENOF has insisted on open-mindedness, solidarity, mutual assistance, hardworking, pragmatic and humble entrepreneurial spirit and the pursuit of excellence who has been highly recognized and appraised by customers from all over the world.