In the fight to prevent health care-associated infections (HAIs), manufacturers are focusing on infection prevention in furniture designs. Bacteria can grow and thrive in cracks and crevices, and spread to patients and their guests. Thus, designing furniture that is nonporous is better for patients and for the hospital's bottom line.
Integrating technology into the walls and furnishings of the patient room of the future is just the start of progressive thinking for healthcare environments. Kwalu has developed a unique, innovative hospital furniture style to revolutionize the experience of both patients and guests alike.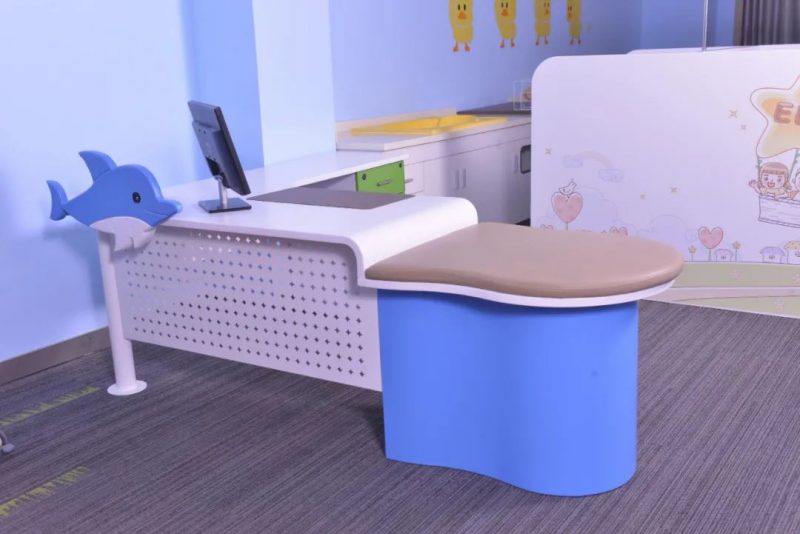 Improving ergonomics for hospital staff means designing furniture that supports efficiencies in workflow, while protecting employees from physical stress and injuries. "For example, a chair designed with a slightly higher seat reduces the need to bend," Ness adds. "This is very important when you consider how many times a nurse bends her back to assist patients during a shift. A few inches can make a big difference.
Cutting edge planning and design must also focus on the materials of the future: non-porous, easy to clean, highly resilient and aesthetically pleasing, all rolled into one. All of these elements are part of our design process when we create innovative medical furniture.
All the people who come into a hospital may not sit comfortably on any chair that they are offered. Some people need specially designed chairs or equipment. Not every patient that comes to your hospital is of the same height, weight, and character. They may be having health problems, sometimes which can be too severe. Ergonomic furniture solves the problem of discomfort in a hospital. It can also reduce the posture problems that you may be facing.
Shandong iGolden Furniture Co., Ltd. was established in 2012 in Jinan City, Shandong Province which is one of the biggest professional manufacturers of furniture and board. Such as hospital furniture, bank furniture various customized office furniture,Aluminum honeycomb panel and compact laminate board. iGOLDENOF is a large-scale manufacturing enterprise integrating design, development, production and sales. In past ten years, IGOLDENOF has insisted on open-mindedness, solidarity, mutual assistance, hardworking, pragmatic and humble entrepreneurial spirit and the pursuit of excellence who has been highly recognized and appraised by customers from all over the world.