Nurses stations have traditionally been the central point of activity in an inpatient hospital – it's where staff meet, complete their charting, and have central access to resources. These frequently become chaotic spaces (think how nurses' stations are often the center of drama on medical TV shows) that get congested and limit access and visibility for patients. Our staff have worked with facilities on the centralized as well as the decentralized models, which put nurses closer to patients and gives them their own workspace throughout the unit. But there's not a one-size-fits-all solution for every hospital, there are ways to make each option work depending on the needs of the patient population and the staff.
An approach peninsula offers a place to connect with patients' families, while a counter-height boundary topped with surface-to-ceiling glass creates privacy for individual focus.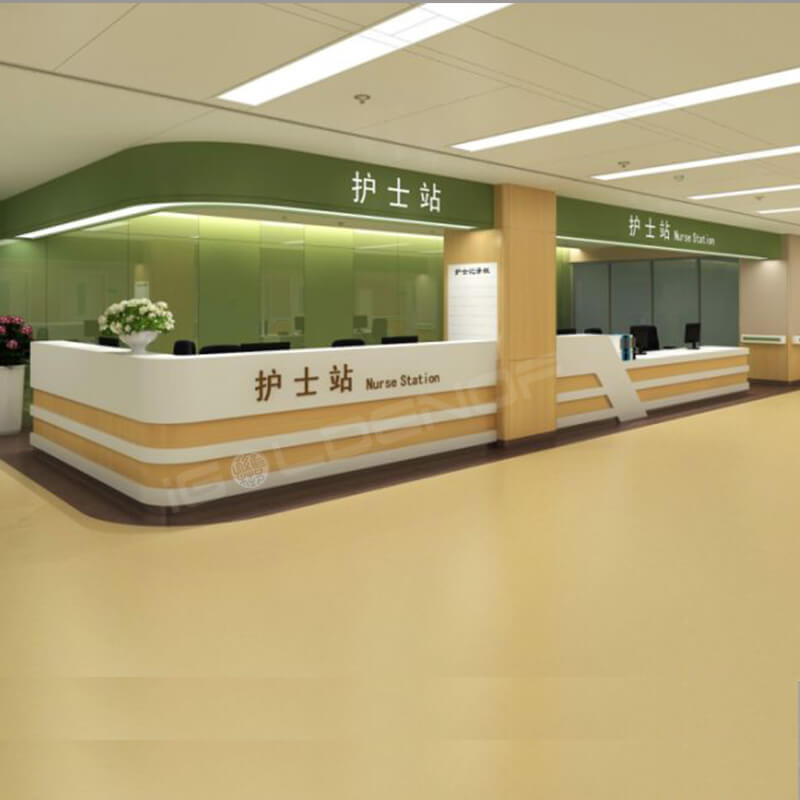 In some cases, there are opportunities for a hybrid configuration that offers individual work stations between rooms while also providing a centralized hub. The sub-stations allow for focused work effort and support patient viewing (and satisfaction), while the central nurse station (or stations) provides the interactive work environment that supports collaboration and mentorship.
The environment needs to consider and support the activities of the users. The space should accommodate multiple roles (e.g., physicians, nurses, radiologists) and different types of work (e.g., charting, group rounds, medication preparation and delivery and shift changes).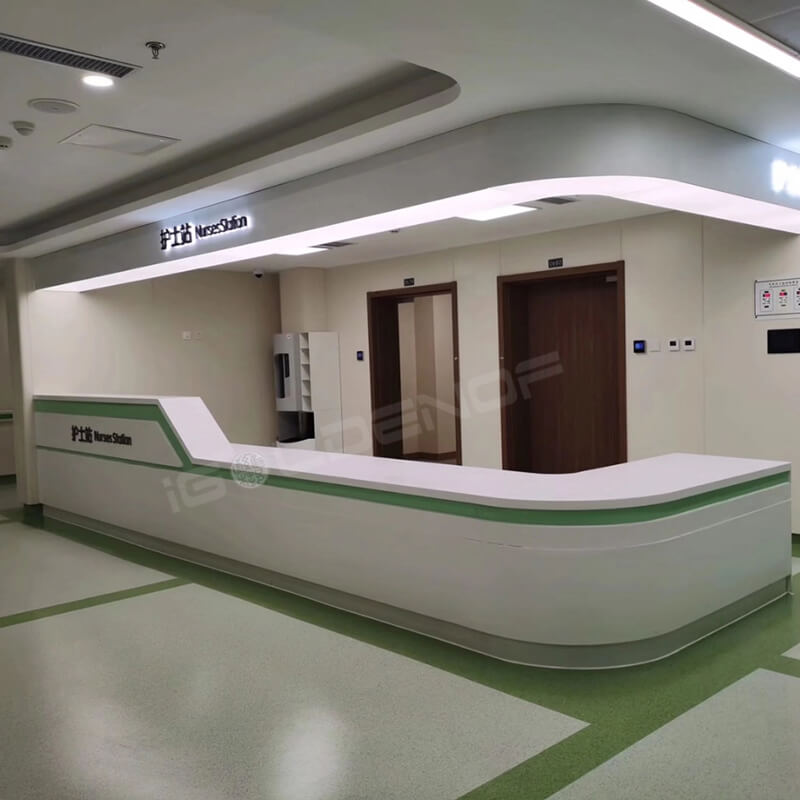 It is necessary to be far-sighted and try to keep a certain development space under the premise of meeting the development of the hospital. With the gold coin of medical furniture design, there will be new reforms in the future, so it is necessary to retain a certain development space in the future furniture design.
Shandong iGolden Furniture Co., Ltd. was established in 2012 in Jinan City, Shandong Province which is one of the biggest professional manufacturers of furniture and board. Such as hospital furniture, bank furniture various customized office furniture,Aluminum honeycomb panel and compact laminate board. iGOLDENOF is a large-scale manufacturing enterprise integrating design, development, production and sales. In past ten years, IGOLDENOF has insisted on open-mindedness, solidarity, mutual assistance, hardworking, pragmatic and humble entrepreneurial spirit and the pursuit of excellence who has been highly recognized and appraised by customers from all over the world.