Are you searching for commercial quality solutions for your hospital or clinic? Healthcare furniture, also known as medical office furniture, is designed specifically to assist staff and ensure the comfort, safety and health of patients. These options are also great for hospitality areas and waiting rooms in hospitals and clinics, behavioral and dental offices. Healthcare furniture includes doctor office seating, behavioral health sofas, bariatric furniture, patient beds and furniture, medical cabinetry,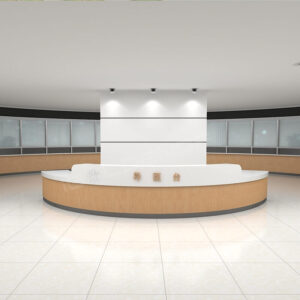 With the development of modern medical technology, people gradually began to pay attention to the functionality of medical furniture and the design of the space environment of hospital buildings.
How to design and what principles need to be followed?
-A good piece of medical furniture must be stable, strong, and shaken. The hospital has more and more people with poor health. Compared to Jian
Kang people, the furniture they use puts more emphasis on safety. The patient's response is not as sensitive as that of a healthy person.If a table is broken, a healthy person
Can respond quickly to avoid falls, but patients often fail to do so, which may cause safety issues.
Medical furniture is closely related to human health. Green environmental protection should be the primary criterion for evaluating qualified medical furniture. Procurement of medical furniture
The first consideration should be the environmental protection of furniture. When designing furniture, we must start from product design, material selection, production, transportation, installation, and use.
Consider the environmental friendliness of the product through its life cycle until it is scrapped.
Medical furniture must meet the requirements of humanization.The first step is to carry out ergonomic design, which must meet the requirements of doctors and patients.
Demands, such as changing the corners and corners to rounded corners, designing armrests for patients to stand up, etc. At the same time, they need to be more coordinated and safe.
Satisfying functionality is the primary factor in furniture design.The functional design of furniture includes physical function design and spiritual function design.
meter.
Material functional design refers to medical furniture as a material product to meet the basic functions of sitting, lying, relying, and storing.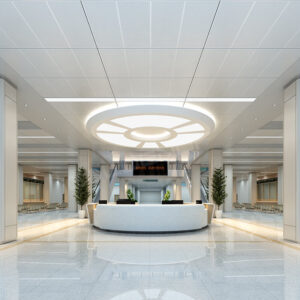 Shandong iGolden Furniture Co., Ltd. was established in 2012 in Jinan City, Shandong Province which is one of the biggest professional manufacturers of furniture and board. Such as hospital furniture, bank furniture various customized office furniture,Aluminum honeycomb panel and compact laminate board. iGOLDENOF is a large-scale manufacturing enterprise integrating design, development, production and sales. In past ten years, IGOLDENOF has insisted on open-mindedness, solidarity, mutual assistance, hardworking, pragmatic and humble entrepreneurial spirit and the pursuit of excellence who has been highly recognized and appraised by customers from all over the world.