The size of the reception area that you create will be in direct proportion to both the type and size of your business. The sophistication and associated cost of building a stylish reception area, versus a basic one will depend in large part on what happens in the business.
For a catchy and memorable welcoming area, you must consider an impactful desk as the focal element, and hire a receptionist able to represent your company in the best possible light.
It features neat lines and all wood construction. This desk with its greyish coat favors form over function (it was designed for a startup) as the counter-top space is the only work area. Regardless, it is a testament to the possibility of creating something uniquely suited to your kind of business.
You should also consider the placement of the chosen reception desk. It's important that it doesn't disrupt the flow of the entire area, but support functionality and comfort. Since this is typically the focal point of the reception area and a welcoming station, it should be clearly visible and easily accessible.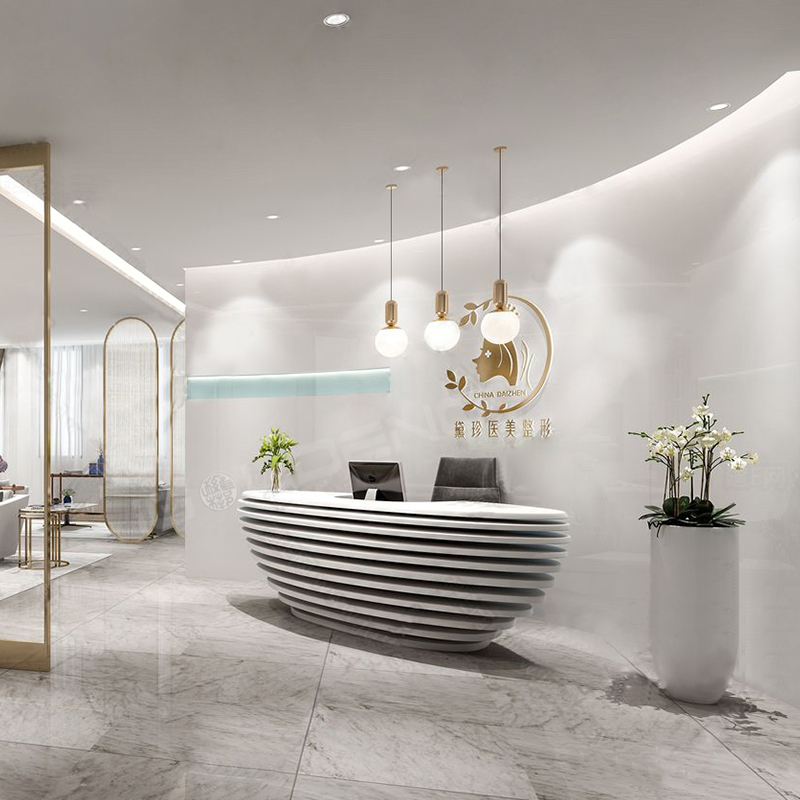 Another crucial component of the reception area and lobby is comfortable and stylish furnishings. Lounge seating should be unique, memorable and "wow" guests.
A reception area should give visitors a positive first impression and send the right message about your company. It's also a space employees walk through every day and should set the tone for the work day. Furniture, artwork and flooring all need to come together to project the right image.
Shandong iGolden Furniture Co., Ltd. was established in 2012 in Jinan City, Shandong Province which is one of the biggest professional manufacturers of furniture and board. Such as hospital furniture, bank furniture various customized office furniture,Aluminum honeycomb panel and compact laminate board. iGOLDENOF is a large-scale manufacturing enterprise integrating design, development, production and sales. In past ten years, IGOLDENOF has insisted on open-mindedness, solidarity, mutual assistance, hardworking, pragmatic and humble entrepreneurial spirit and the pursuit of excellence who has been highly recognized and appraised by customers from all over the world.