Design and configuration of hospital environment
In the past, a softer, neutral approach was generally adopted, which is now being supplemented by bolder, more avant-garde concepts. Designers focus on creating a humanized medical environment, make full use of the diversity of medical furniture colors, and the use of materials to meet the medical environment with space, break the traditional hospital space atmosphere that makes people nervous and anxious, increase the family and cultural atmosphere, create a modern, comfortable, warm and colorful medical environment.
The design of medical furniture should abandon the traditional medical space, pay attention to the needs of hospital managers and users from the psychology of patients, follow the principle of "humanization", use color to make up for the dull, and create a safe, warm, efficient, comfortable and clean "hotel service" medical environment.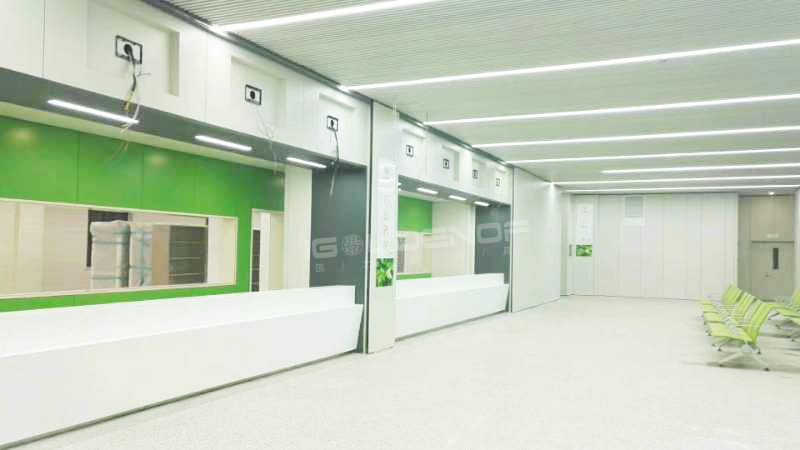 Also cooperate with the hospital medical furniture design integral space layout should not only embodies artistic aesthetic feeling, also can bring patients with artistic aesthetic visual experience, but the design of medical furniture also should pay attention to don't the health function and visual experience to put the cart before the horse, avoid the excessive pursuit of visual and ignore the function of health care, medical service quality.
Shandong iGolden Furniture Co., Ltd. was established in 2012 in Jinan City, Shandong Province which is one of the biggest professional manufacturers of furniture and board. Such as hospital furniture, bank furniture various customized office furniture,Aluminum honeycomb panel and compact laminate board. iGOLDENOF is a large-scale manufacturing enterprise integrating design, development, production and sales. In past ten years, IGOLDENOF has insisted on open-mindedness, solidarity, mutual assistance, hardworking, pragmatic and humble entrepreneurial spirit and the pursuit of excellence who has been highly recognized and appraised by customers from all over the world.