Chairs are also provided. Files and forms are also available at the station. Some stations have both sitting and standing counters for nurses or medical officers to do their works.
Decentralized Nurse Station Design|Nurses' Stations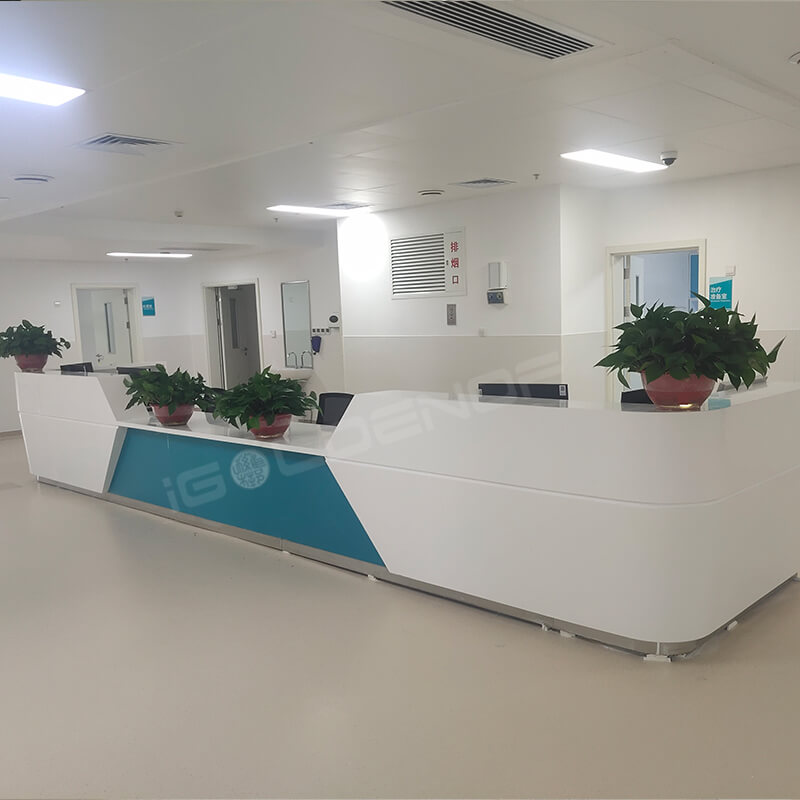 The nursing station needs to provide more than just a place for nurses to sit. They also need to perform important tasks such as patient intake and handle medical documents.
We supply modular moveable nurse workstation casework for hospital and medical facilities. Reusable and durable nurse station casework can be reconfigured at any time your needs change to provide an affordable and durable alternative to built-in millwork furniture and cabinets.
The design should also help to organize all the diverse and rapidly changing information needed for patient care, and keep it within easy reach. Quiet, private areas can also help manage staff stress, giving them a place to concentrate, says the article.
Shandong iGolden Furniture Co., Ltd. was established in 2012 in Jinan City, Shandong Province which is one of the biggest professional manufacturers of furniture and board. Such as hospital furniture, bank furniture various customized office furniture,Aluminum honeycomb panel and compact laminate board. iGOLDENOF is a large-scale manufacturing enterprise integrating design, development, production and sales. In past ten years, IGOLDENOF has insisted on open-mindedness, solidarity, mutual assistance, hardworking, pragmatic and humble entrepreneurial spirit and the pursuit of excellence who has been highly recognized and appraised by customers from all over the world.