Customized production of various medical cabinets in hospitals
Medical cabinet is mainly used for storing surgical instruments, drugs and narcotics in modern operating room. Medical cabinet features: imported stainless steel, embedded easy to fix, matte appearance hair lines do not halo, eye corrosion resistance, cleaning resistance. It is convenient for equipment cleaning and management, suitable for various operating room functional requirements, in line with clean standards. Double open hatchback door or sliding door, according to the use of different internal baffle design, convenient medical staff according to the need to obtain a variety of hand surgery supplies, simple and reasonable internal design. According to the needs of customers can be manufactured to meet the requirements of clean operating room in all shapes and sizes of medical cabinets.
The sensory control management department of the hospital has reviewed the design requirements of medical furniture, which conforms to the sensory control norms and standards of the hospital. Hospital furniture should be easy to clean and facilitate disinfection.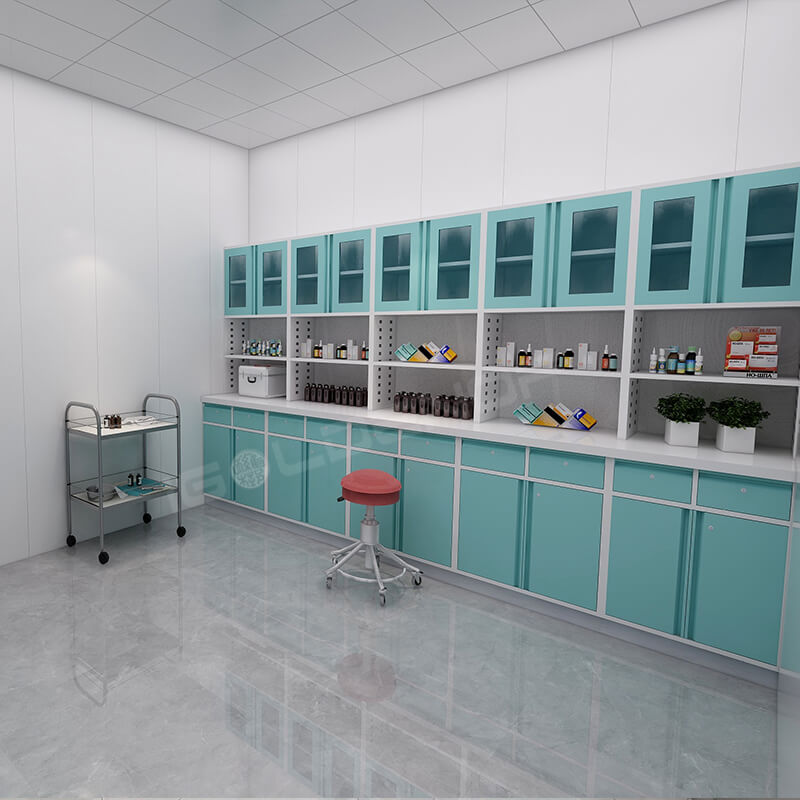 The floor cabinet and the treatment cabinet should avoid gaps, and the inner right Angle joint should be oval filled for easy cleaning. Disposal room, treatment room and other goods under the waste classification storage cabinet barrels.
The medical environment needs to be changed, and the most important thing is to change the medical furniture, and change the monotonous color and form of the previous medical furniture. The focus of medical furniture design is "domestication" and "humanization". Humanization of medical environment design is an inevitable requirement of high-tech development. As a complementary mechanism of high-tech structural tension, humanized design is always the balancing agent between high-tech and high emotion. Creating a family-oriented medical environment is one of the direct and effective ways to achieve humanized design.
Shandong iGolden Furniture Co., Ltd. was established in 2012 in Jinan City, Shandong Province which is one of the biggest professional manufacturers of furniture and board. Such as hospital furniture, bank furniture various customized office furniture,Aluminum honeycomb panel and compact laminate board. iGOLDENOF is a large-scale manufacturing enterprise integrating design, development, production and sales. In past ten years, IGOLDENOF has insisted on open-mindedness, solidarity, mutual assistance, hardworking, pragmatic and humble entrepreneurial spirit and the pursuit of excellence who has been highly recognized and appraised by customers from all over the world.