Aluminum honeycomb panels are not only light in weight, but also strong and can withstand extremely high pressure without deformation. Aluminum honeycomb panel and excellent heat and sound attenuation function, unique hexagonal honeycomb structure, the honeycomb core of heat stored effectively, on the one hand can reach absorption of heat, heat insulation, heat preservation effect, on the other hand can let foreign sound waves in the nest of the honeycomb core structure of multiple reflections, weaken unceasingly, until disappear, good sound-absorbing, sound insulation, sound attenuation function.
Aluminum honeycomb panel curtain wall adopts worry quality high strength silver alloy plate, its common thickness is 2.0, 2.5, 3.0mm, model is 3003, state is H24. The maximum size of conventional material is 1220mmx2440mm. Its structure is mainly composed of panels, stiffeners and corner codes. The clock pulse generator code can be formed directly from the edge of the panel riveting Angle code. The reinforcement is connected with the welding screw behind the plate surface, making it a firm whole, greatly enhancing the strength and rigidity of the aluminum honeycomb panel curtain wall, ensuring the flatness and wind resistance and earthquake resistance in long-term use. If you need sound insulation insulation can be installed in the inner side of the aluminum plate efficient sound insulation insulation material.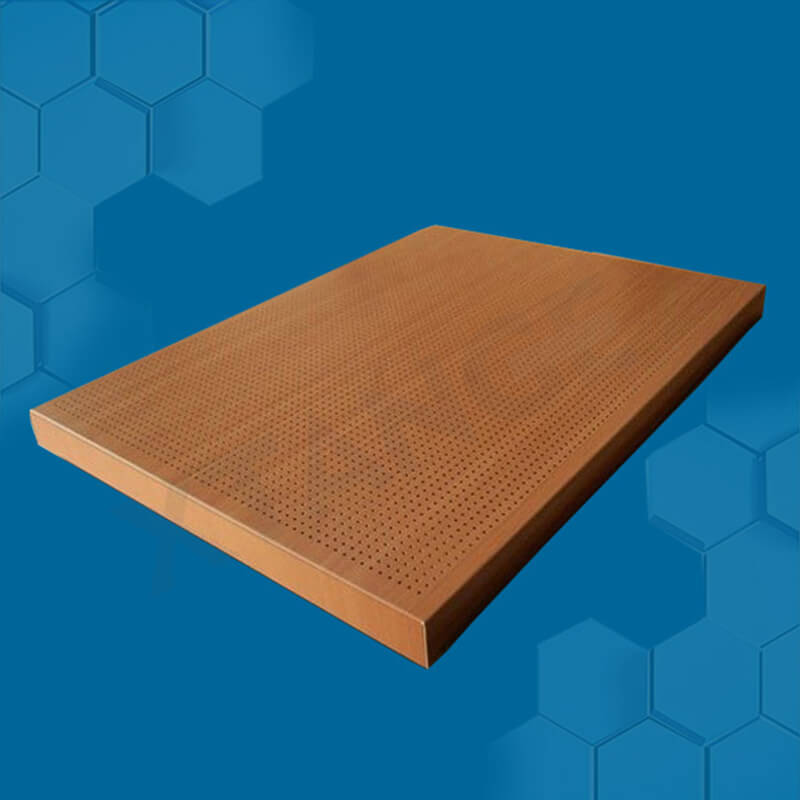 Curtain wall aluminum honeycomb panel technical reference:
Product specifications: all types of aluminum honeycomb panel finished products through bending, rolling arc, welding, A, grinding, spraying and other processing means to produce.
Thickness: thickness of 1.2mm, 1.5mm, 2.0mm, 2.5mm, 3.0mm, 4.0mm and other specifications.
The maximum size of molded aluminum honeycomb panel is 1500x7000mm.
Surface treatment process and color: wood grain transfer printing, marble transfer printing and other special surface treatment and fluorocarbon spraying, powder spraying, polyester paint spraying, fluorocarbon pre-roll coating.
Weighing hole: plane or punching (can process various shapes of holes, including artistic patterns, etc.).
Shandong iGolden Furniture Co., Ltd. was established in 2012 in Jinan City, Shandong Province which is one of the biggest professional manufacturers of furniture and board. Such as hospital furniture, bank furniture various customized office furniture,Aluminum honeycomb panel and compact laminate board. iGOLDENOF is a large-scale manufacturing enterprise integrating design, development, production and sales. In past ten years, IGOLDENOF has insisted on open-mindedness, solidarity, mutual assistance, hardworking, pragmatic and humble entrepreneurial spirit and the pursuit of excellence who has been highly recognized and appraised by customers from all over the world.