Custom made reception desks ideas are limited only by the imagination. Upon reflecting on your company image and ideals, a fitting design is not hard to come by. If you want to forgo the usual formula for something with a bit more modern aesthetic, atypical design, and imposing stature, this reception desk is a pristine example of the direction you can take.
If minimalism is not your thing, think of dramatic and oversized desks with bizarre geometric forms which would attract attention with their abstractness.
Commercial Reception Desks|Reception Desks For Sale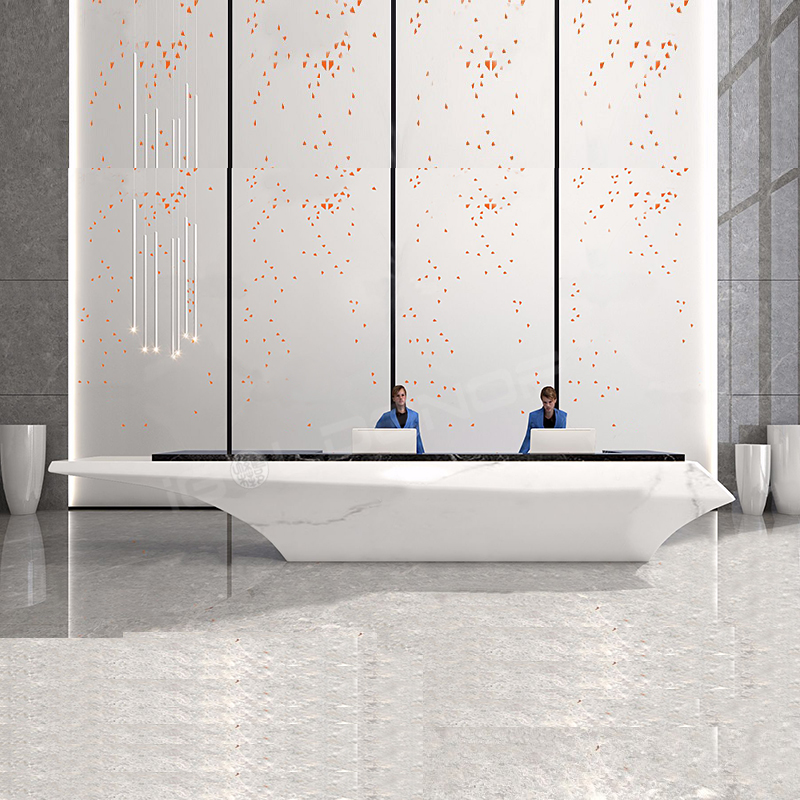 Lit reception desks are perfect for lobbies where natural light barely reaches or is absent altogether. Not only does the lighting increase the brightness, but it also adds sophistication to the area. It is perfect for investment and technology companies as such desks create an ambiance of success and good financial health.
For instance, you can go with an L-shaped desk that can be longer on one side than the other. Curved and U-shaped reception desks are also a popular solution among some designers.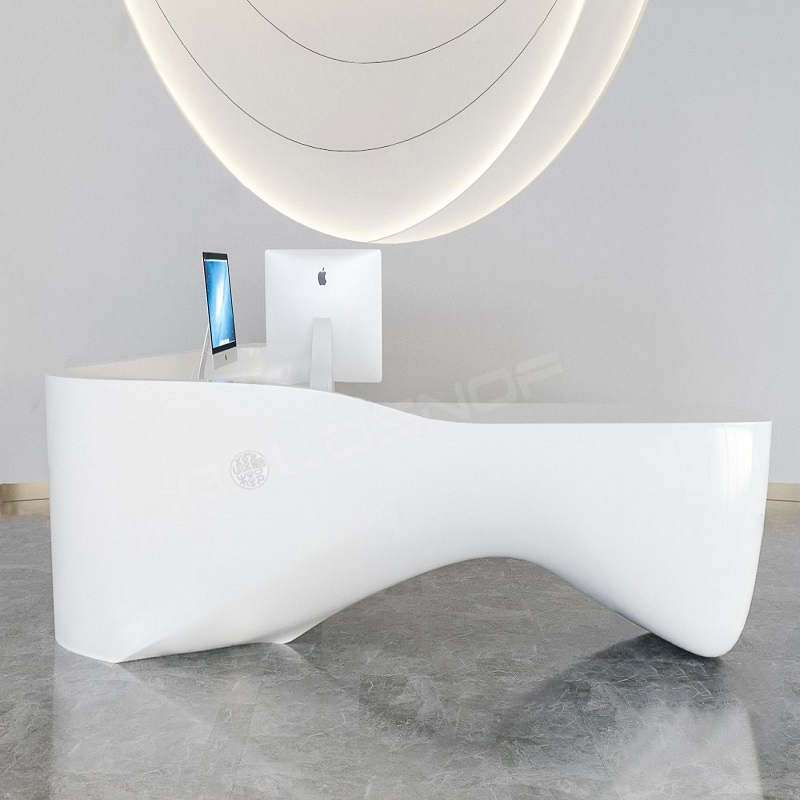 What we have in mind is that the most professional solutions are large and clearly visible reception desks, where a client can establish eye-level contact with the assistant, or were multiple clients can be served at once.
Any purchase that can help create a higher level of customer service is a solid investment for your company. Remember that happy customers are the key to successful, profitable businesses.
Shandong iGolden Furniture Co., Ltd. was established in 2012 in Jinan City, Shandong Province which is one of the biggest professional manufacturers of furniture and board. Such as hospital furniture, bank furniture various customized office furniture,Aluminum honeycomb panel and compact laminate board. iGOLDENOF is a large-scale manufacturing enterprise integrating design, development, production and sales. In past ten years, IGOLDENOF has insisted on open-mindedness, solidarity, mutual assistance, hardworking, pragmatic and humble entrepreneurial spirit and the pursuit of excellence who has been highly recognized and appraised by customers from all over the world.